Bridal Shower Mad Libs
Download printable bridal shower mad libs listing. For more similar games templates, browse our free printable library. Simply download and print them at home or office.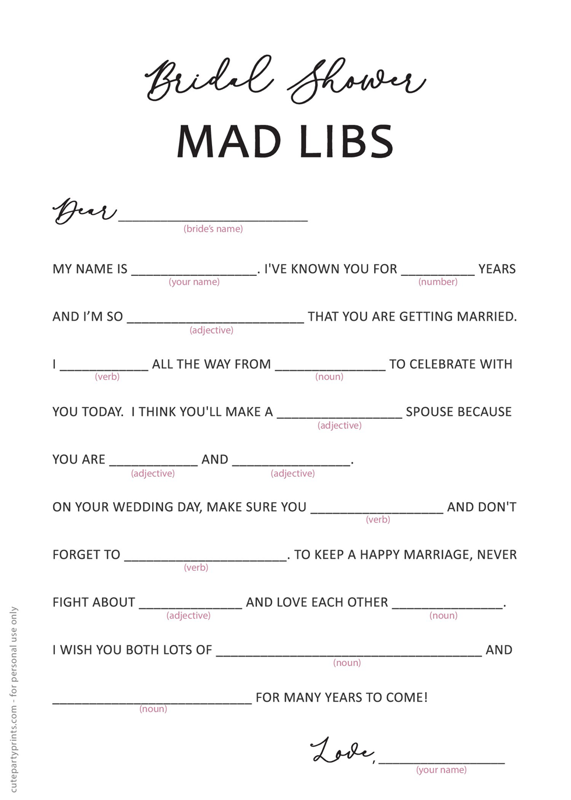 Bridal Shower Mad Libs Free Printable is a fun and interactive game where guests fill out the words and parts of speech of the story or advice for the bride-to-be.
This printable game comes with two sheets. The first sheet has the story or advice for the bride-to-be, with some blanks to be filled by the guests. The second sheet comes with blanks as well where guests have to answer the prompts for words like noun, verb, adjective, etc.
Each word has a corresponding number. Once guests fill out the second sheet (without peeking at the first sheet), they transfer those words to the first sheet. The resulting story or the advice can be super hilarious.
The host can read each story sheet out loud. Everyone is sure to be bursting with laughter. This printable game makes for a memorable event for guests. Check out more bridal shower games to make your event memorable.