Mimosa Bar Sign and Juice Tags Printable
Mimosa Bar Sign and Juice Tags Printable are perfect to add style to your special occasion. You can make your own juice tags as per the requirement of your party theme. Simply download and print!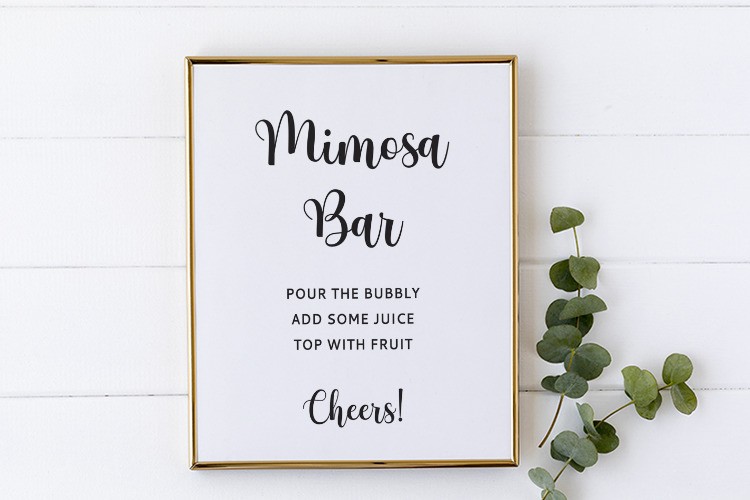 This post contains affiliate links and we will earn commission if you buy the products through those links. For more information, please read our disclosures here
Celebrate your special occasion with a festive Mimosa party! Whether you're hosting a bridal shower, baby shower, or just gathering friends for brunch, a mimosa bar is sure to please your guests.
It's incredibly easy to set up. You just need some champagne, orange juice, and a few fruit toppings. Then let your guests customize their own drinks with their favorite fruits and flavors.
For an extra touch of festivity, you can even add some sparkle to your mimosas with edible glitter or colored sugar. So get the champagne chilling and start planning your mimosa bar today! Your guests will thank you for it.
Printable Mimosa Bar Sign and Juice Tags
Add a touch of elegance to your brunch with this cute Mimosa Bar Sign and the Juice Favor Tags. You can either hang this beautiful sign above your mimosa bar or frame it and place it on the bar.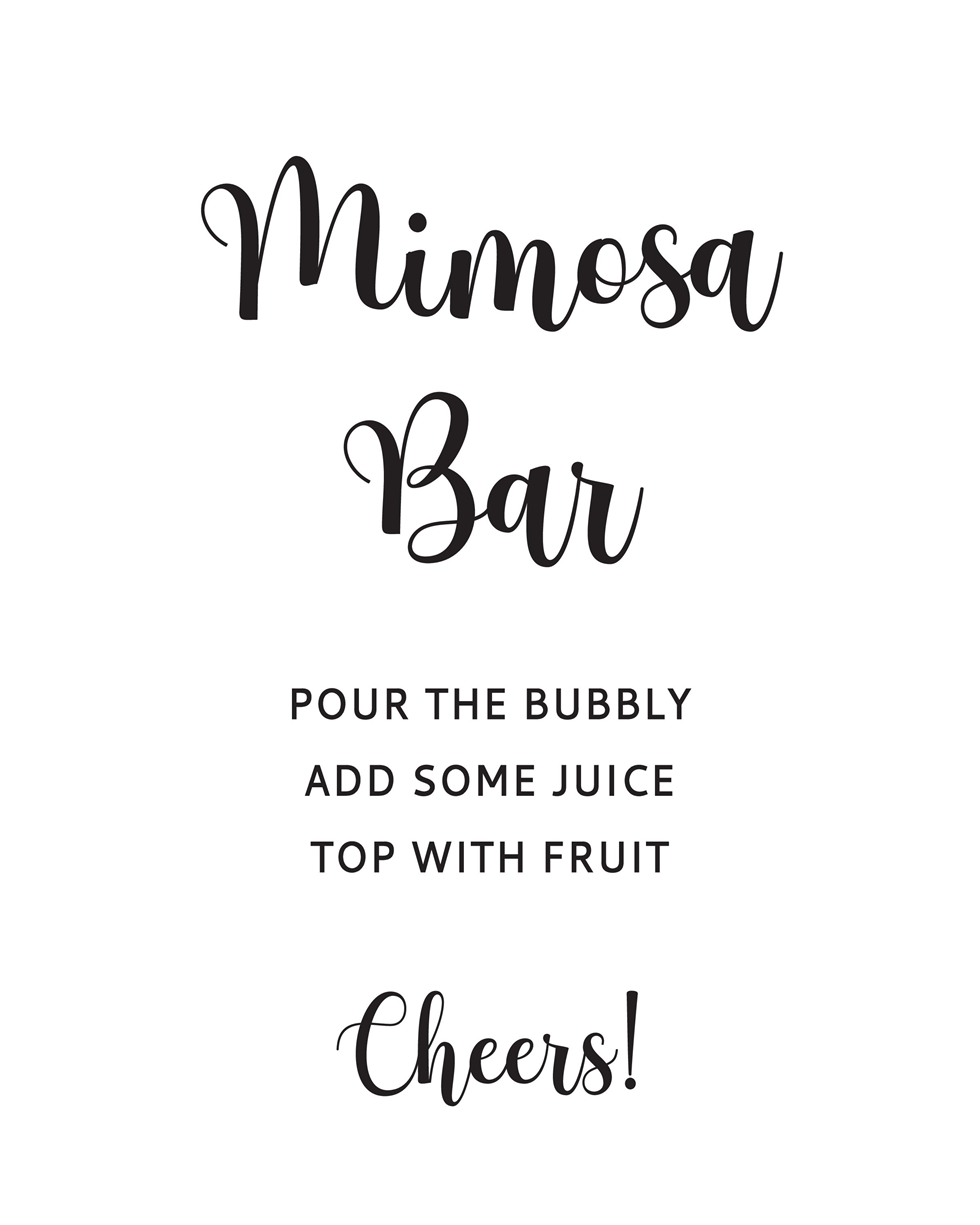 The flavor tags are also great for labeling other drinks or food items, so feel free to get creative!
This free download will help you create the perfect sign for your next gathering. The black and white color scheme is perfect for any event, and the simple design makes it easy to set up.
How to download and print the Mimosa Bar Sign?
This Mimosa Bar Sign and Juice Tags printable is an elegant and easy way to set up a fun mimosa bar for your next brunch or breakfast get-together!
Simply download and print out the template.
We recommend printing on cardstock paper.
Place the 8×10 inch Mimosa bar sign in a letter size frame and place it on the bar where everyone can see it.
Cut out the juice tags along the trim line in a circle. There is a variety of juice tags to choose from.
With a single hole punch, poke a hole in each favor tag.
Use a ribbon or string to tie around the pitcher or carafe.
Place at the perfect spot and enjoy all the compliments from your guests!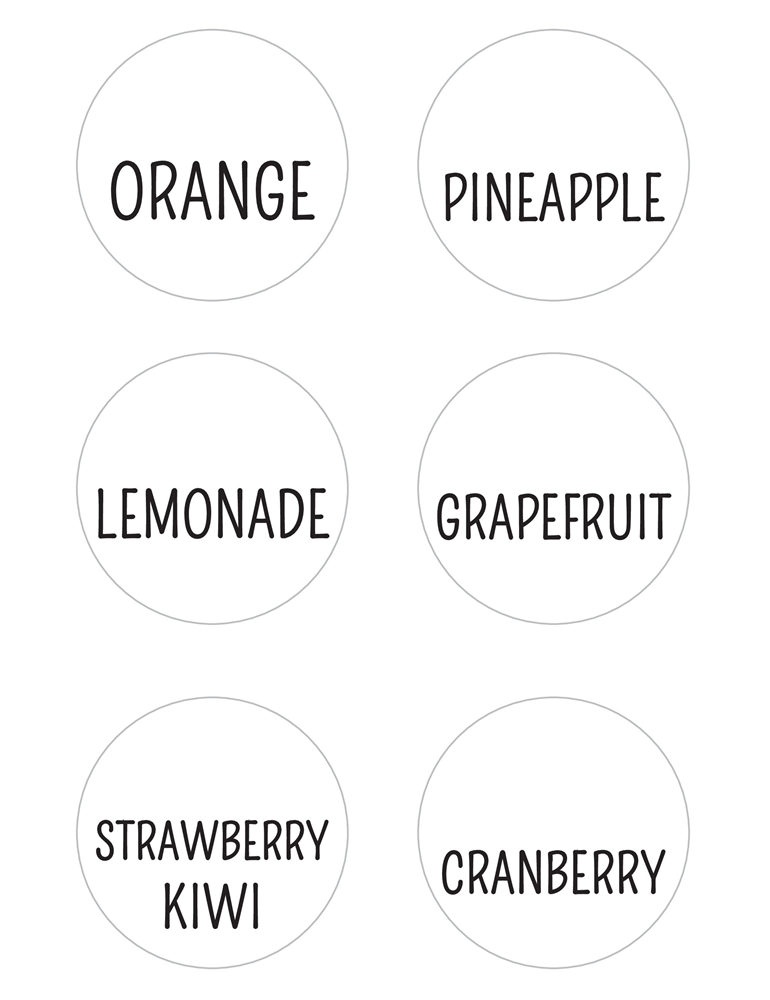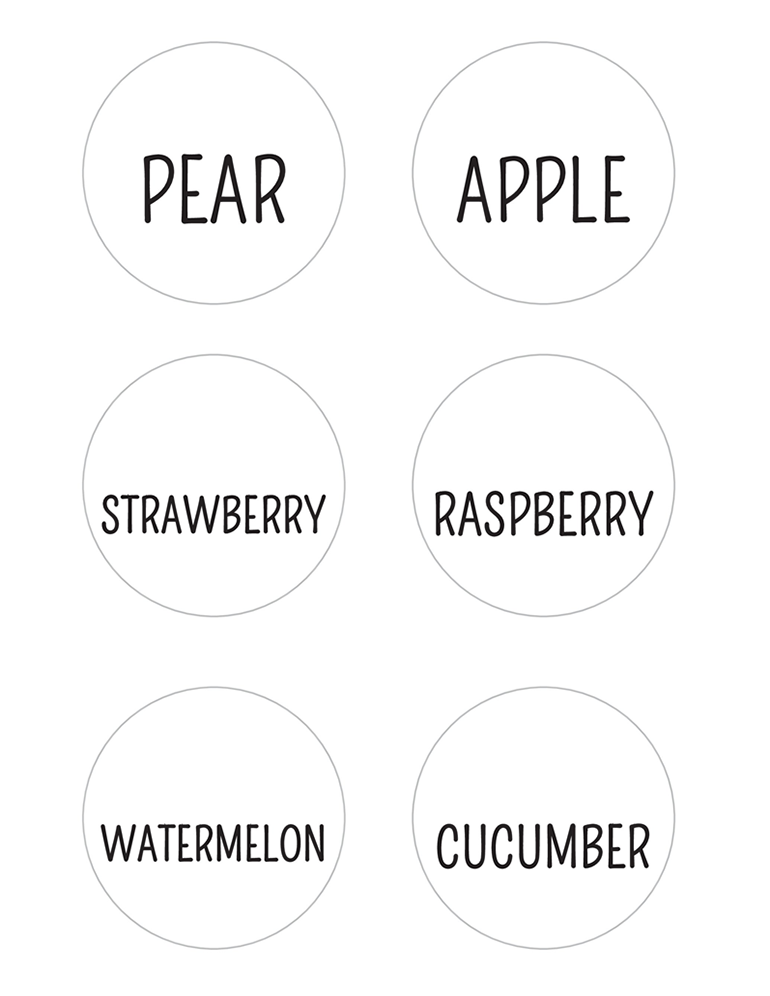 Download this printable today and start planning your perfect holiday celebration!
How to make your own Round Tags?
You can download the juice tags printable from here, or make your own round juice tags.
To make your own juice tags, visit Gift Maker. As you can see, you can make any shape you want.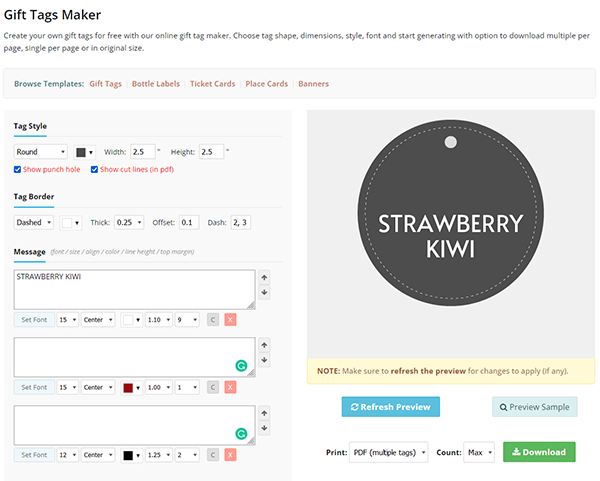 Select Tag style to "Round" from the drop-down menu. Or choose the shape you wish to keep for your pitcher or carafe.
Set the Width and Height to 2.35×2.35 inches or set your custom dimensions.
Check the "show punch line" and "show cut lines in pdf".
Set the Tag Border with the thickness size.
Write the text you want on the tags.
You can move the position of the text by selecting the top margin or spacing.
Click on Refresh Preview to see all the changes and click on "Preview Sample" to see how the tags look on letter size paper.
Make changes if you wish, or click on the "Download" button to download your custom design.
This is what the final round tag looks like. You can change the font style and color to match your party theme.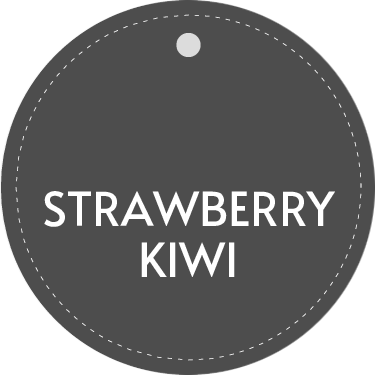 So go ahead, download the printable make your mimosa party even more fun and festive.