Halloween Cupcake Toppers are perfect to decorate your cupcakes for your spooky trick or treat party or fun family get-together. Simply download and print.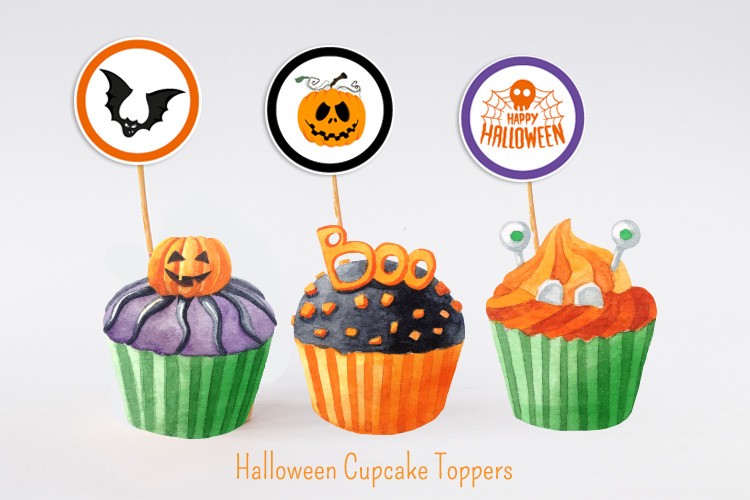 This post contains affiliate links and we will earn commission if you buy the products through those links. For more information, please read our disclosures here
Halloween is just around the corner, so it's about time we start thinking about spooky party decorations. Cupcakes are always a popular treat at Halloween parties.
Make sure to check out these free printable cupcake toppers that will help you turn them into festive treats in no time.
Free Printable Halloween Cupcake Toppers
Simply print out the toppers on heavy paper or cardstock, cut them out, and affix them to toothpicks. Then stick them into your cupcakes for an instant festive touch. You can also use the toppers to decorate other Halloween treats, such as cookies or brownies.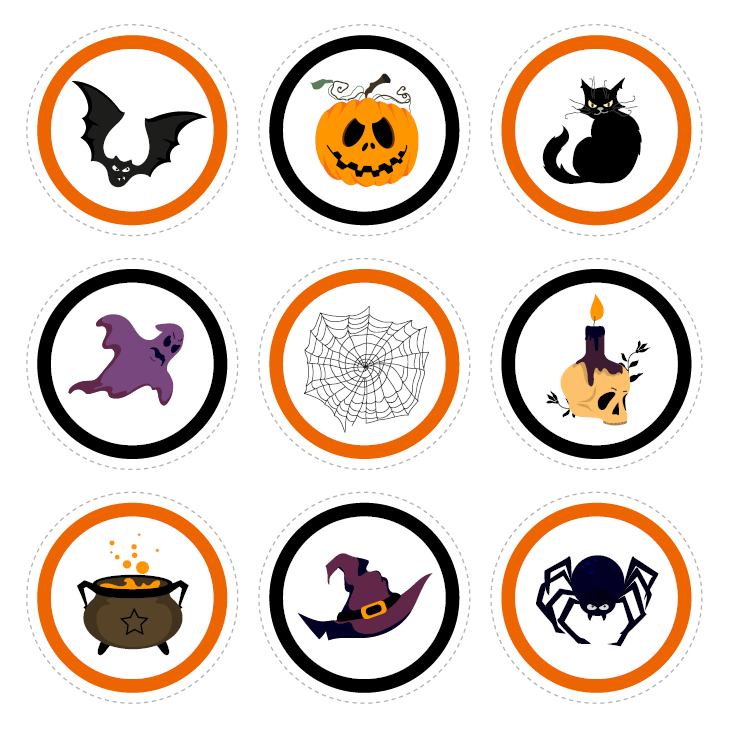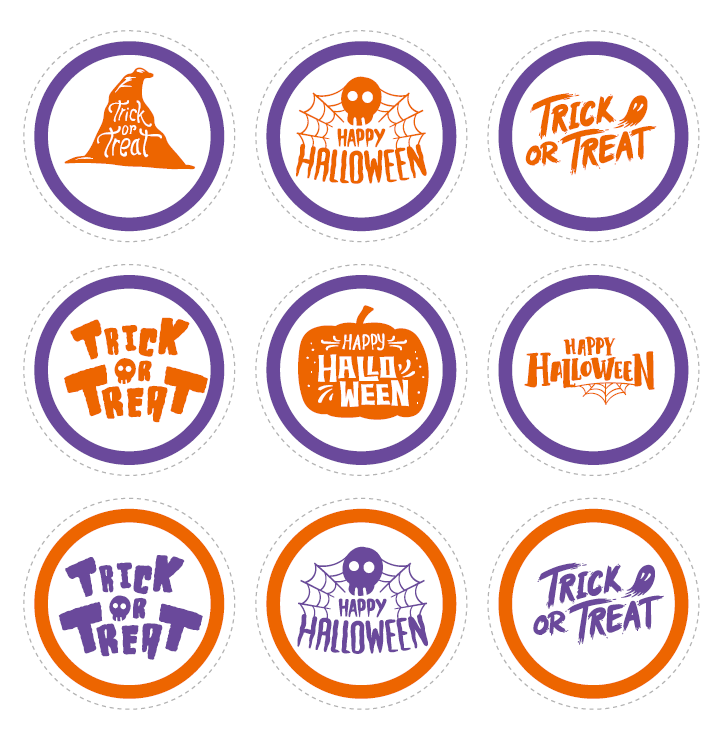 So no matter whether you're planning a party or just looking for a fun activity to do with the kids, do check out these free printable Halloween cupcake toppers.
How to make Cupcake Toppers?
To make these cupcake toppers, you will need:
Cupcake Toppers Templates;
Scissors;
Toothpicks or lollipop sticks;
Paper or cardstock;
Tape or glue
Instructions:
Print the template onto paper or cardstock.
Cut out the shapes with scissors.
Tape or glue the shapes to toothpicks or lollipop sticks.
Stick the picks into the top of the cupcakes.
Enjoy!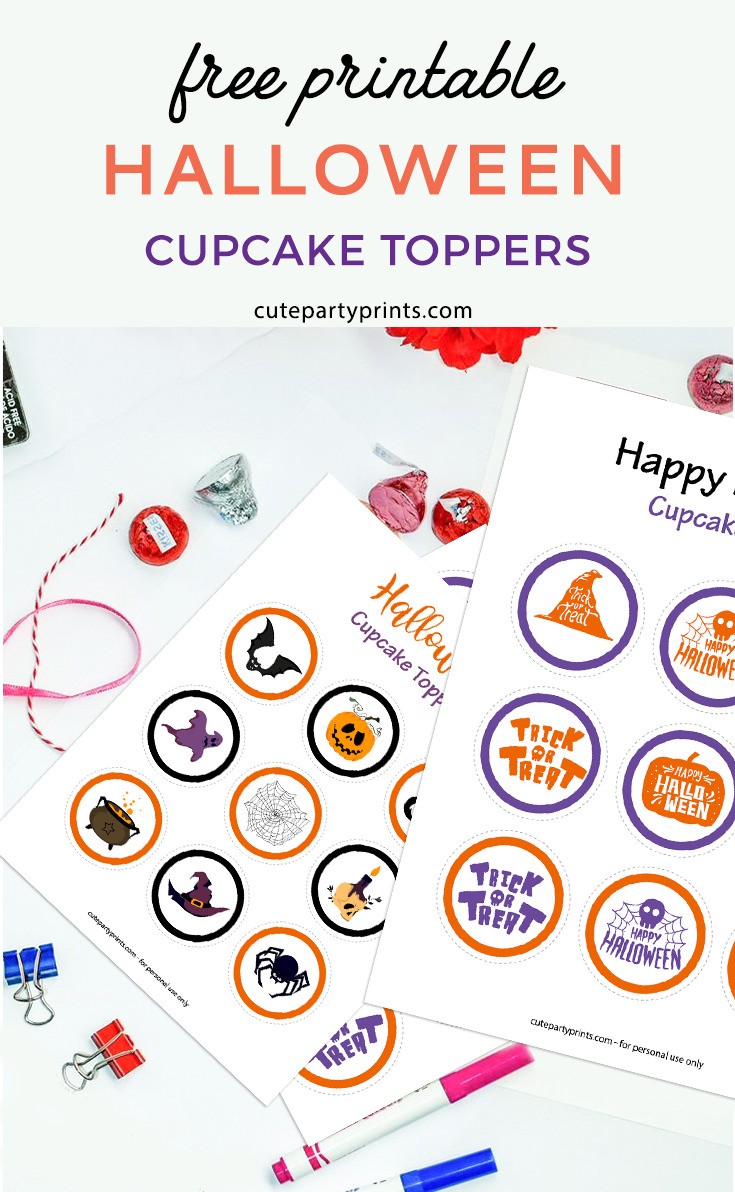 These cupcake toppers are so easy to make, and they're sure to add some extra festivity to your desserts!