How to Plan a Simple Yet Memorable Bridal Shower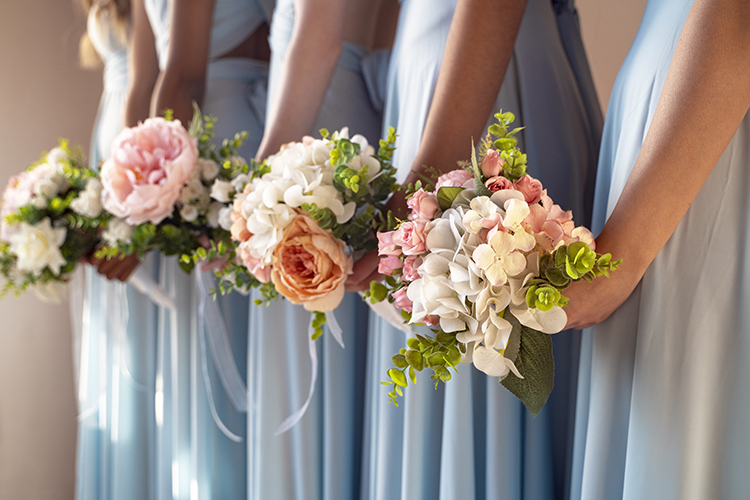 This post contains affiliate links and we will earn commission if you buy the products through those links. For more information, please read our disclosures here
Are you in charge of planning a bridal shower? If so, you want to make sure that it is memorable for the bride-to-be. After all, this is a special day for her! There are so many things to think about, from the invitations to the food to the games!
Here are some tips on how to plan a bridal shower that the bride will never forget.
Decide on the Budget.
The first thing you need to do when planning a bridal shower is to figure out the budget for the event. Normally it's the host that spends money on the events like this. So decide on how much money you are willing to spend on the shower? This will help determine the type of shower you can have.
Make sure not to go overboard, if your budget doesn't allow it. After all, you want to remember this event as a fun memory instead of a stressful one.
Pick a Location.
The next important thing to consider is the location of the shower. You can hold the shower at someone's house, in a park, or even at a restaurant. It's important to choose a venue that can accommodate the size of your party.
If you're having a small shower, a house or park is perfect. If you're having a large shower, a restaurant or hall might be a better option. Make sure to decide on the venue and book as soon as possible or start planning the decoration part if the shower will be hosted at someone's house.
If you're having the shower at someone's house, make sure to ask them ahead of time if it's okay to decorate and if there is any restriction on what you can do. If you're planning an outdoor shower, make sure to check the weather forecast and have a backup plan in case it rains.
Bridal Shower Theme.
The theme of the bridal shower should reflect the personality of the bride. If she's a girly girl, go for a pink and frilly theme. If she's more laid back, try a beachy or rustic theme instead.
You can use decorations, games, and even the food to match the theme. Try to avoid having too many different colors or patterns. It can be visually confusing and it will be hard to put everything away afterward.
Create a guest list and send out Invitations.
Make sure to create a guest list and send invitations in time – at least four weeks before the event. Give guests plenty of notice so that they can RSVP and make arrangements to attend.
When sending out invitations, be sure to include the following information:
The date, time, and location of the shower
The theme of the shower
The host of the shower
RSVP information
Any special instructions, such as whether or not guests should bring a gift
Bridal Shower Menu.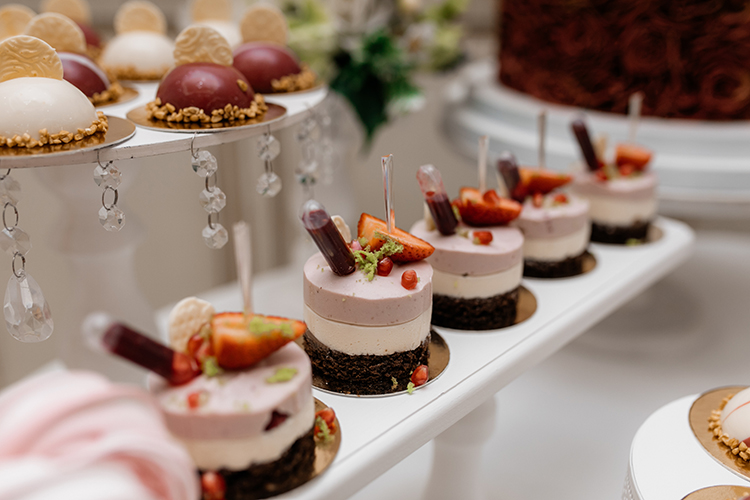 The next step is deciding on the food. You can serve anything from appetizers to a full meal. You'll want to choose foods that are both tasty and festive. If you're not sure what to serve, consider asking the bride what her favorite dish is. Another option is to serve a themed meal, such as a picnic or brunch.
If it's a potluck shower, ask guests to bring food and drinks ahead of time. If you're hiring a caterer or planning to do the food yourself, make sure to order or prepare everything ahead of time.
A few ideas include:
Hors d'oeuvres such as cheese platters, fruit plates, and mini quiches
Salads or slaw dishes
Sandwiches or wraps
Desserts such as cupcakes, cake pops, or mini pies
Decorations.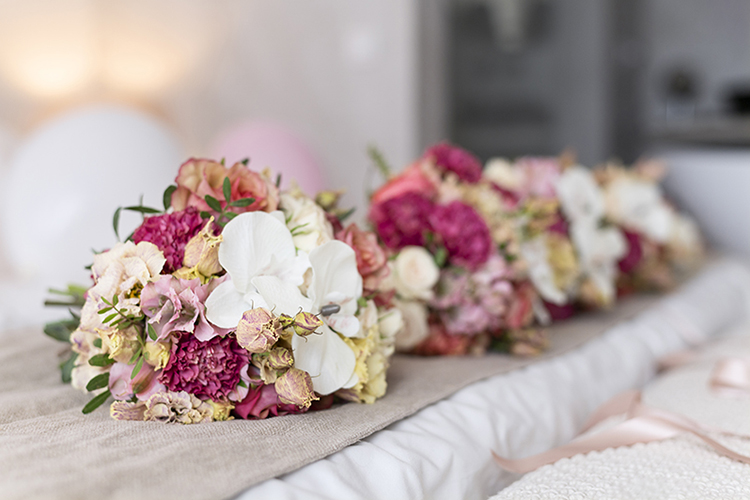 Once you've chosen a theme, it's time to start decorating! You can use traditional party supplies such as streamers, balloons, and tablecloths, or get creative and use things like fabric scraps, leaves, or flowers. You can also put together a photo collage or create a banner to welcome the bride.
When it comes to decorations, you'll want to choose a theme and stick with it. Some ideas include:
A tea party theme with lots of pastel colors and floral accents
A glamourous 1920s theme with black and gold decorations and feathery boas
A rustic barnyard theme with hay bales, twinkle lights, and mason jars
Games and Activities.
There are many different types of bridal shower games you can play at a party, such as trivia, bingo, or even a scavenger hunt. If you're not sure what games to play, ask the bride for her favorite games. Here are some ideas:
How well do you know the Bride where guests have to answer questions about the bride (such as her favorite book, a picture of her with her fiancé, etc.)
A make your own sundae bar where guests can create their own ice cream sundaes
An obstacle course that involves tasks like wrapping a present, blowing up a balloon, and so on
Entertainment.
If you want to add a little extra fun to the shower, consider hiring some entertainment. You can hire a band, a DJ, or even a magician. This is a great way to keep everyone entertained and make the shower even more memorable.
Custom Playlist.
One final touch that can really make a bridal shower special is a custom playlist. Make a list of the bride's favorite songs and put it together ahead of time. This will add a personal touch to the shower and give guests something to listen to while they eat, chat, and play games.
The most important thing to remember when planning a memorable bridal shower is to have fun! The bride will appreciate all the effort you put into making her special day perfect. So relax and enjoy yourself, and let the planning take care of itself. Congratulations on your upcoming wedding!