Bridal Scattergories (Pink)
Download printable bridal scattergories (pink) listing. For more similar games templates, browse our free printable library. Simply download and print them at home or office.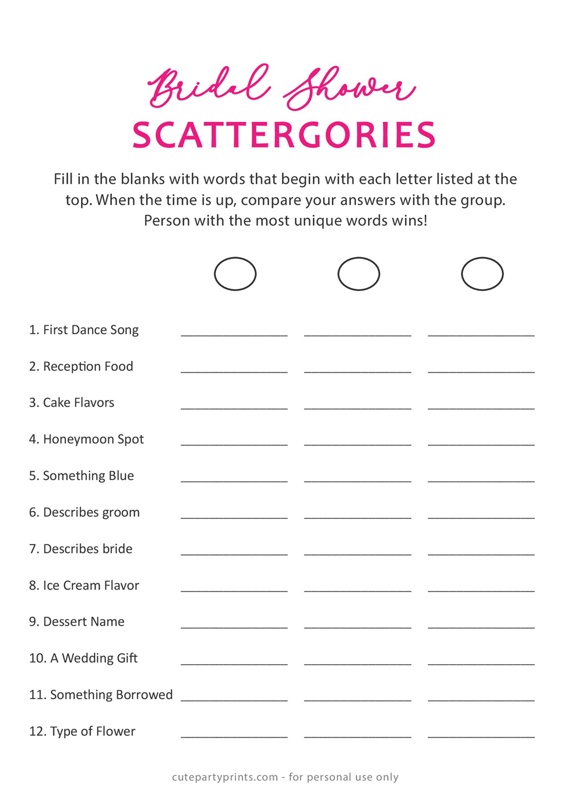 This is a different version of Bridal Shower Scattergories where you can pick random letters to start the word from. You can use the bride's first letter of first, middle and last name, or randomly pick any letters from a basket. There are two 5x7 inch game cards to be printed on standard letter size paper.
Bridal Scattergories (Pink)