Free Printable Christmas Place Cards
Christmas place cards are perfect to add some extra festivity to your Christmas table. Just download, print, and trim. They're a great way to label your food items or just add a little extra cheer.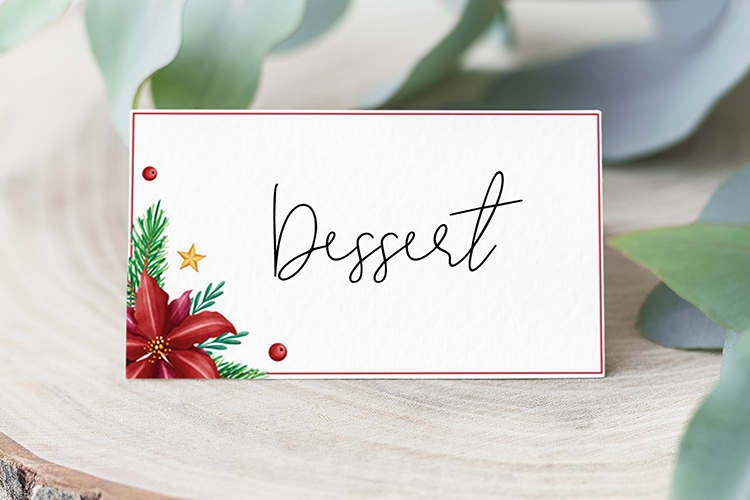 This post contains affiliate links and we will earn commission if you buy the products through those links. For more information, please read our disclosures here
Hosting a holiday party this year? It's time to start thinking about your place cards! Free Printable Christmas Place Cards are the perfect addition to your holiday party decor. Simply download and print these place cards and add your own text.
Fun, festive, and cute Christmas cards will suit any theme you are planning for your party. Here are some creative ideas for Christmas place card decorating that will wow your guests.
Check out our list of some of the awesome Christmas Place Cards below and get inspired this year! Print these out and dress up your dinner setting! We've got a fun and festive design for you to choose from. These are free, easy to download and print.
With the variety of these place cards, you can use these to label the names of the guests to assign seating. Besides names, these can be used as food and treat labels. Your guests will have an easier time knowing what they are going for. They'll add a touch of personalization to your holiday table and take out the guesswork.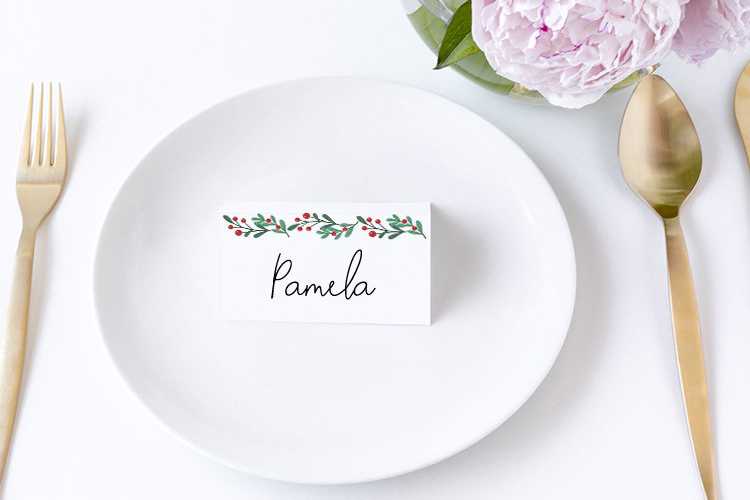 On regular school days, these place cards can be used as little notes in lunch boxes.
Editable Christmas Place Cards
Since these place cards are jpg format files, you can use a program like Canva or Photoshop to add the text before printing.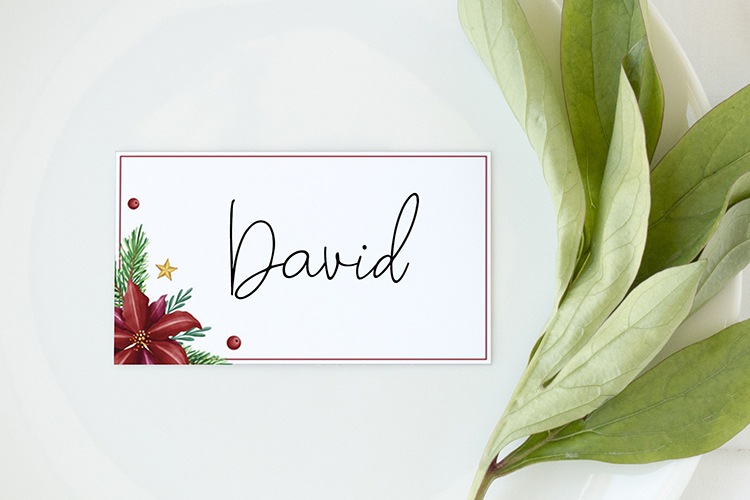 If you have not used Canva before, it is designing software where you can create your own designs or edit the existing ones.
How to add your own text using Canva?
Follow these instructions to see how you can add your own text before printing.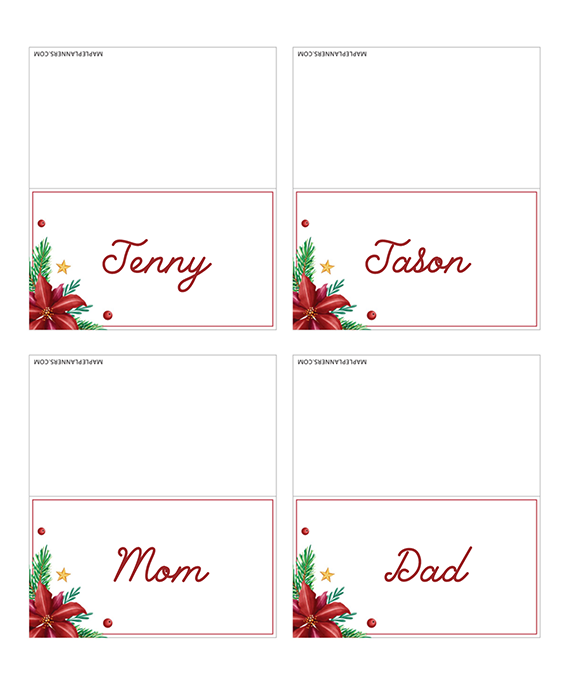 You have the option to print the Christmas Place Cards first and then handwrite the text if you do not want to print the text.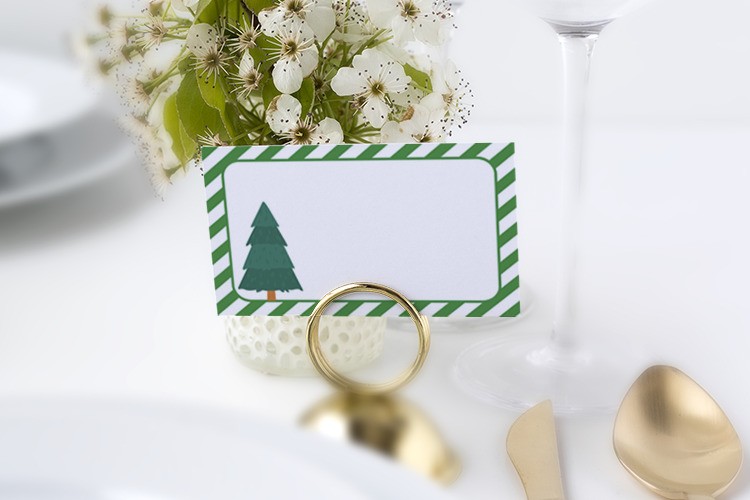 How to print these Christmas Place Cards?
Once you have decided to print or write the text, you can move on to printing. Here are simple tips to print.
More Christmas Printables
If you are looking for more Winter and Christmas printables, here are a few to check out …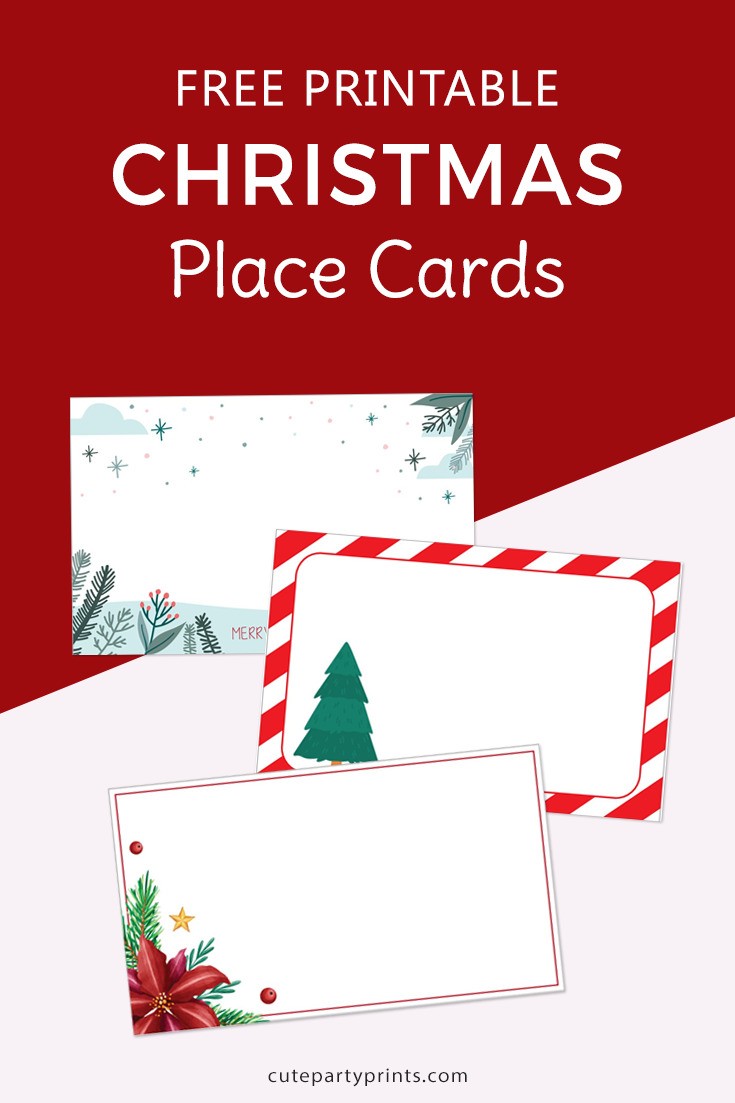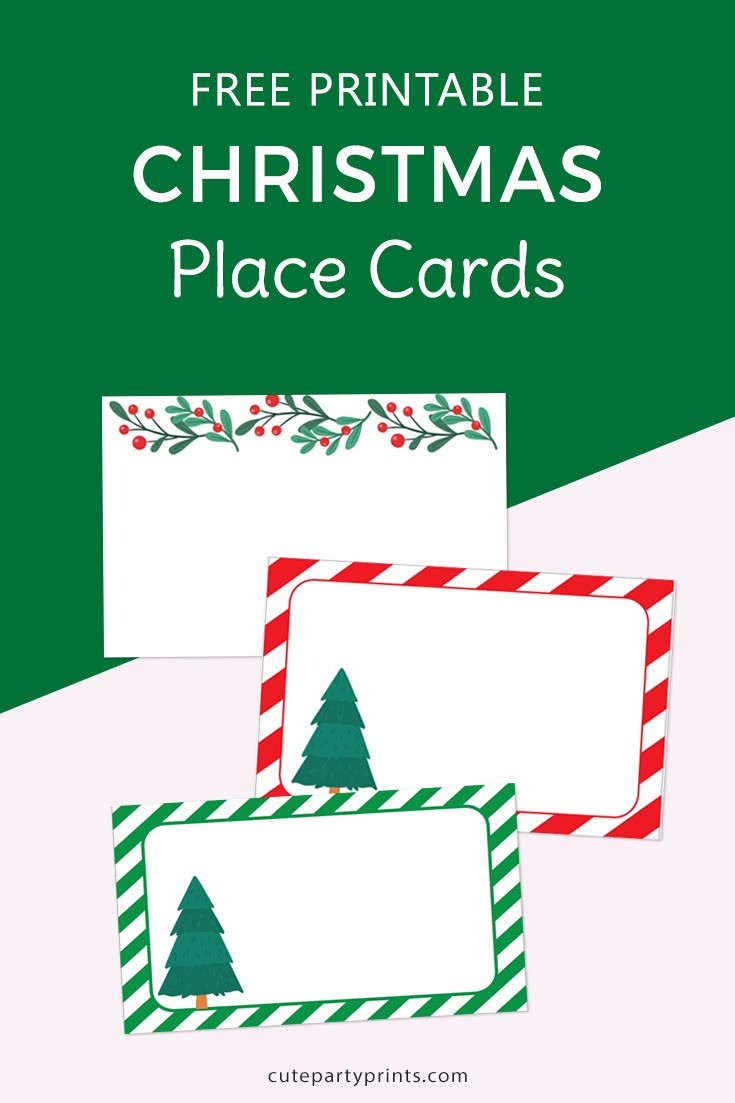 Click on these links to download your favorite Christmas Place Cards:
Hope you enjoy the celebrations with family and friends.