Free Printable Thanksgiving Place Cards
Free Printable Thanksgiving Place Cards are a perfect addition to your Fall decor. Download and print these beautiful place cards and add your text.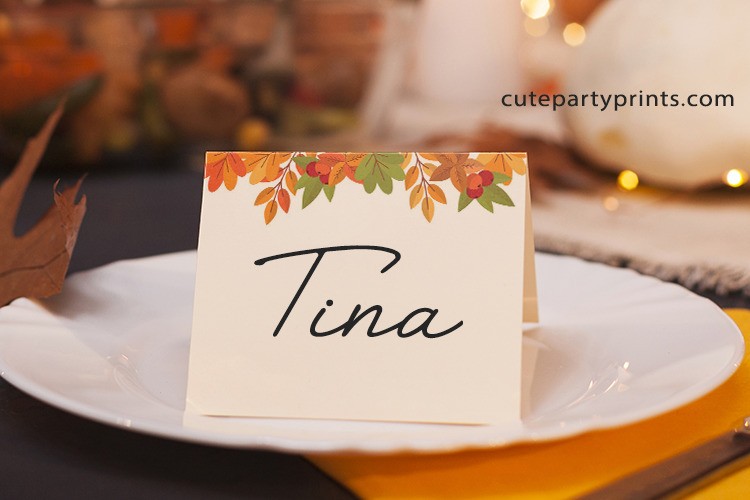 This post contains affiliate links and we will earn commission if you buy the products through those links. For more information, please read our disclosures here
November is here! With Fall weather, and frosty mornings – warm coffee feels heavenly.
Thanksgiving is one of the best times to host a dinner party. Perfect opportunity to spend time with family and friends and enjoy delicious food. But what about all those guests who don't know where they should sit?
You can make it easy for them by using these printable Thanksgiving place cards. They are designed specifically for Thanksgiving dinners and include spaces for each guest's name, plus a spot at the top where you can write your message.
PRINTABLE THANKSGIVING PLACE CARDS
Make sure everyone knows where they should be sitting this year with these beautiful place cards. There are options to use place cards or tent cards, so use those that fit your needs.
Download and print these fun Fall themed Thanksgiving place cards. These are free, easy to download, and print.
With the variety of these place cards, you can use these place cards to label the names of the guests to assign seating. Besides names, these can be used as food and treat labels. Your guests will have an easier time knowing what they are going for.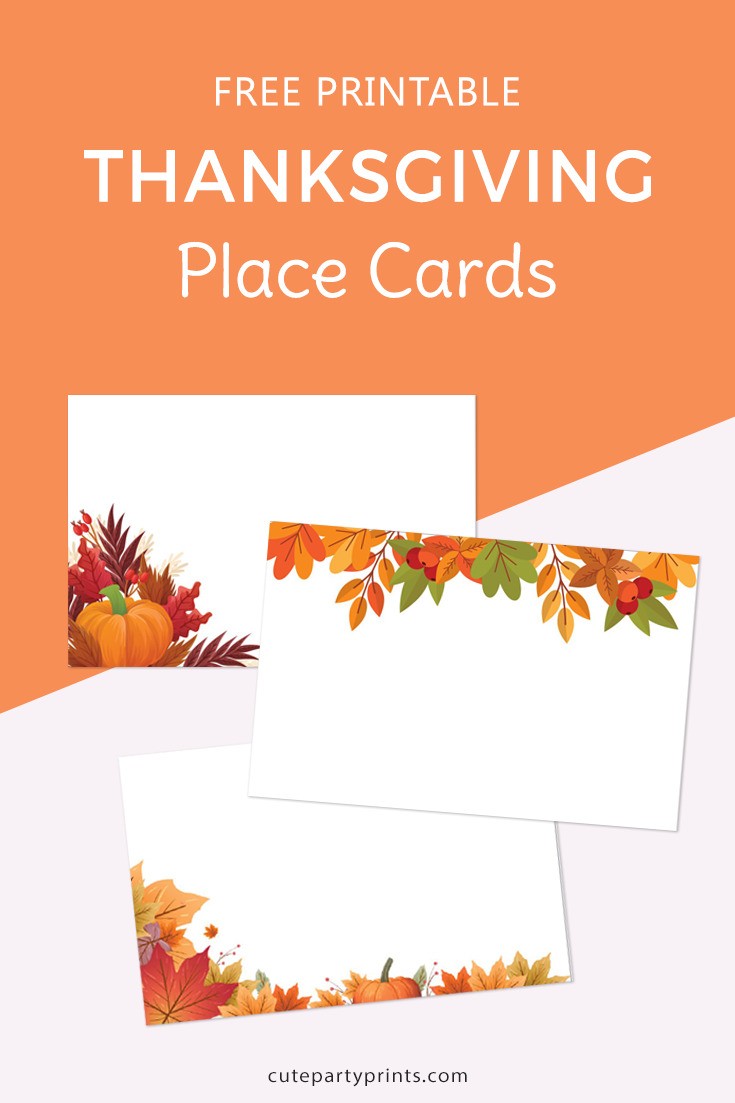 These place cards can be used as little notes in lunch boxes on regular school days.
Editable Thanksgiving Place Cards
These printable place cards are customizable, so you can add text boxes wherever needed on the template before printing out copies.
Once printed out, simply cut along the lines provided on each card, then fold over the bottom portion before inserting into individual plates at each setting around your table.
Your guests will well appreciate your well-organized dinner.
Since these place cards are jpg format files, you can use a program like Canva or Photoshop to add the text before printing.
Canva is a designing software where you can create your own designs or edit the existing ones.
How to add your own text using Canva?
Follow these instructions to see how you can add your text before printing.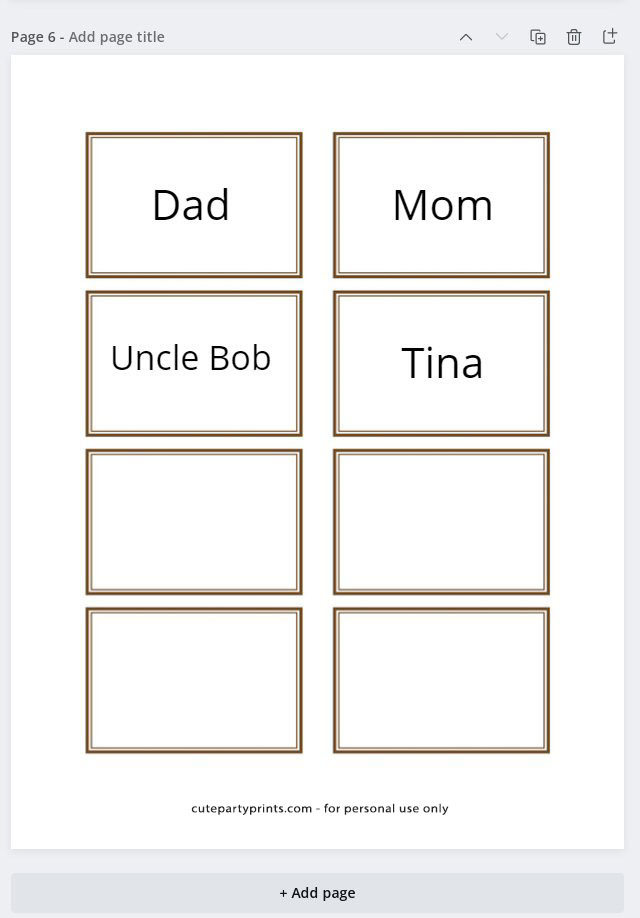 You also can print the place cards first and then handwrite the text.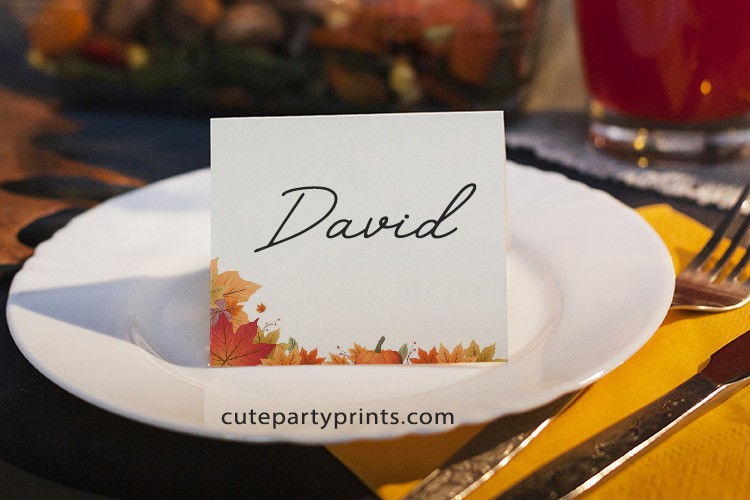 How to print these Thanksgiving Place Cards?
Once you have decided to print or write the text, you can move on to printing. Here are simple tips for printing.
More Thanksgiving Printables
Are you looking for more Fall and Thanksgiving printables?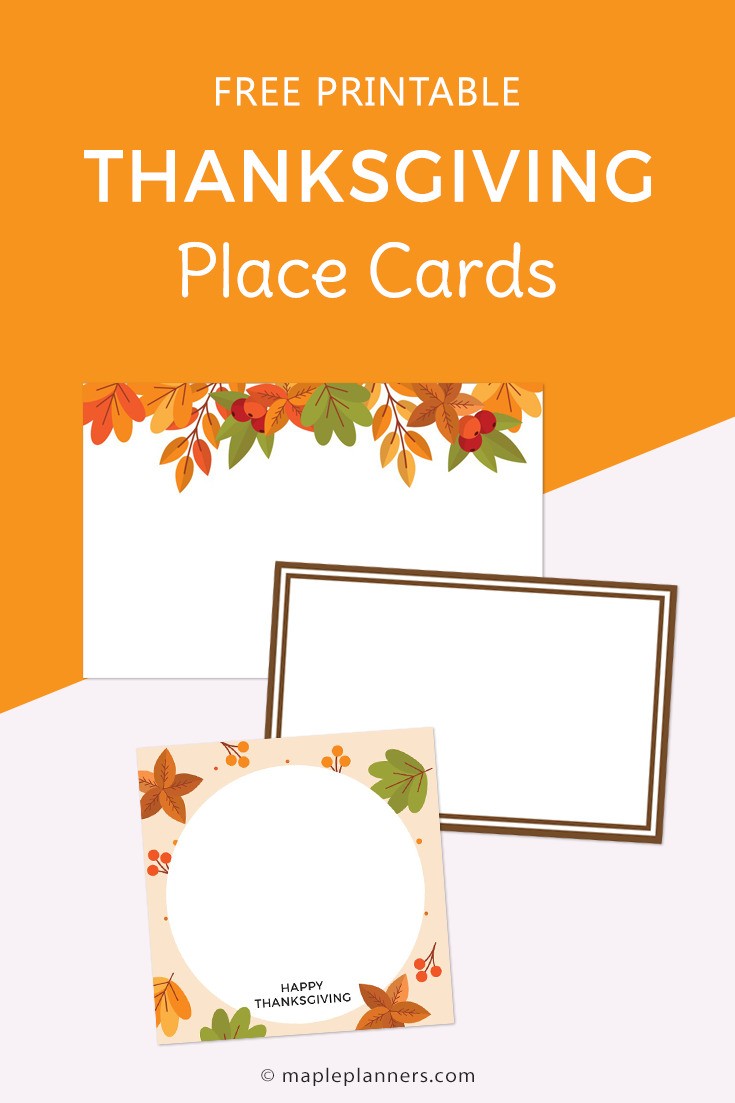 Click on these links to download your favorite Thanksgiving Place Cards:
Hope you enjoy the celebrations with family and friends. Wish you a very Happy Thanksgiving!