Printable Christmas Gift Tag Templates
Free printable Christmas Gift Tag templates are perfect to jazz up your presents for Christmas and Holidays. Simply download, print and make your gifts look pretty.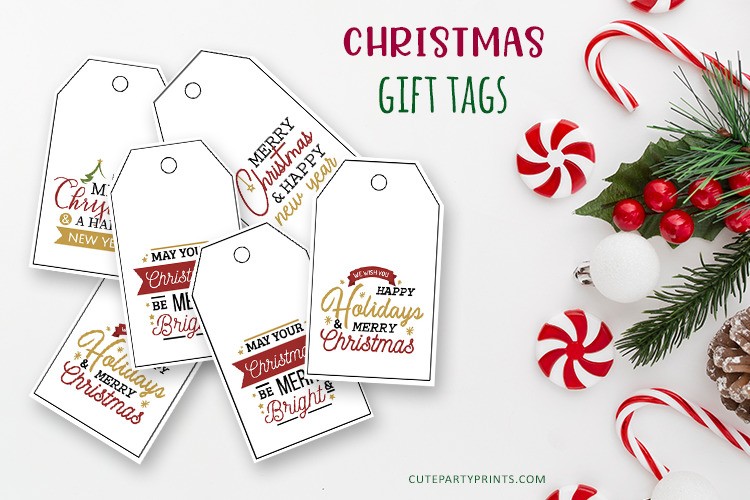 This post contains affiliate links and we will earn commission if you buy the products through those links. For more information, please read our disclosures here
Holiday season is always fun. As soon as Thanksgiving is done, Christmas is something to look forward to.
One of the fun parts of the holidays is giving and receiving gifts from family and friends. If you are the one shopping for people in your family and your friend circle, you pay attention to every little detail.
But one thing we tend to stretch till the last moment is gifts wrapping. Wrapping paper and gift tags are the most forgotten accessories that always make me run to the store making it an extra trip.
Let's face it, things like gift bags, wrapping paper, and gift tags cost can add up. If you want to make your gifts extra special you need to add these costs to your budget.
FREE PRINTABLE CHRISTMAS GIFT TAG TEMPLATES
How about Free Printable Christmas Gift Tag Templates?
Make your gifts extra festive this season with these bright and charming Christmas Gift Tags. Check out the stylish gift tags with many different designs to choose from.
Printable Christmas gift tag templates are perfect for adding a personal touch to your presents. They come in many different styles and colors, so you can find one that fits perfectly with each present. You can even use them on homemade gifts too!
These have been designed with the traditional colors of Christmas. So if you are using the wrapping paper with traditional colors of Christmas or not, you can easily use these gift tags.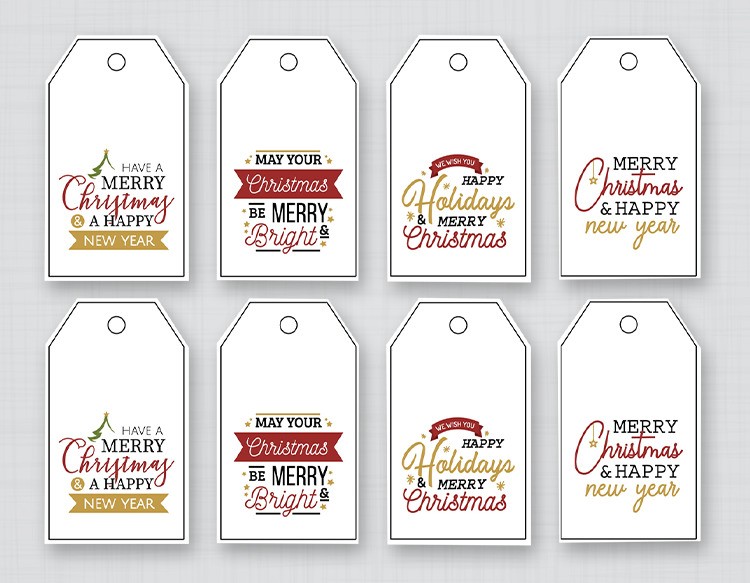 There is a total of 8 gift tags on a letter size paper. Print as many as you want for personal use only.
All you need is to download the printable gift tags, print and cut along the trim lines. Although you can print it out on any paper, the thicker and heavier paper would be recommended.
You can also print on regular weight paper, and glue it on the cardboard cut in the same shape as the gift tags.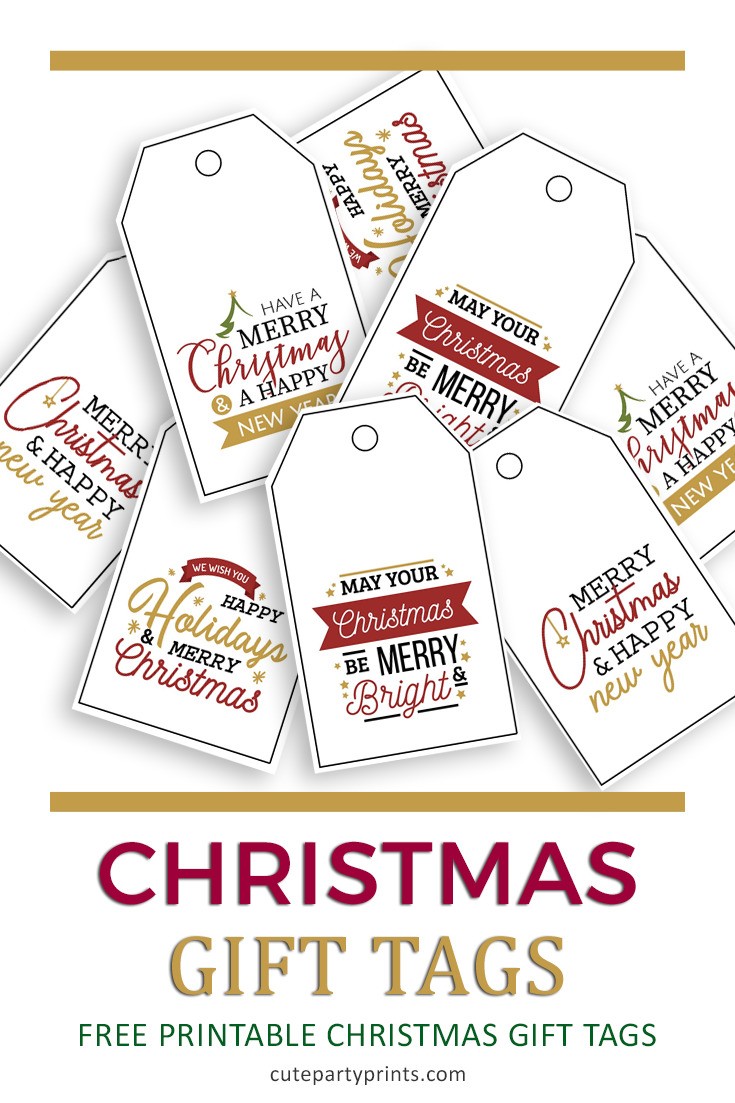 Once printed on heavier paper, or on regular weight paper with cardboard, punch a hole using a hole punch. Take a baker's twine and put it through the punched hole, and wrap around your gift.
And that's it. Your beautiful gift is adorned with the free Christmas Gift Tag Templates.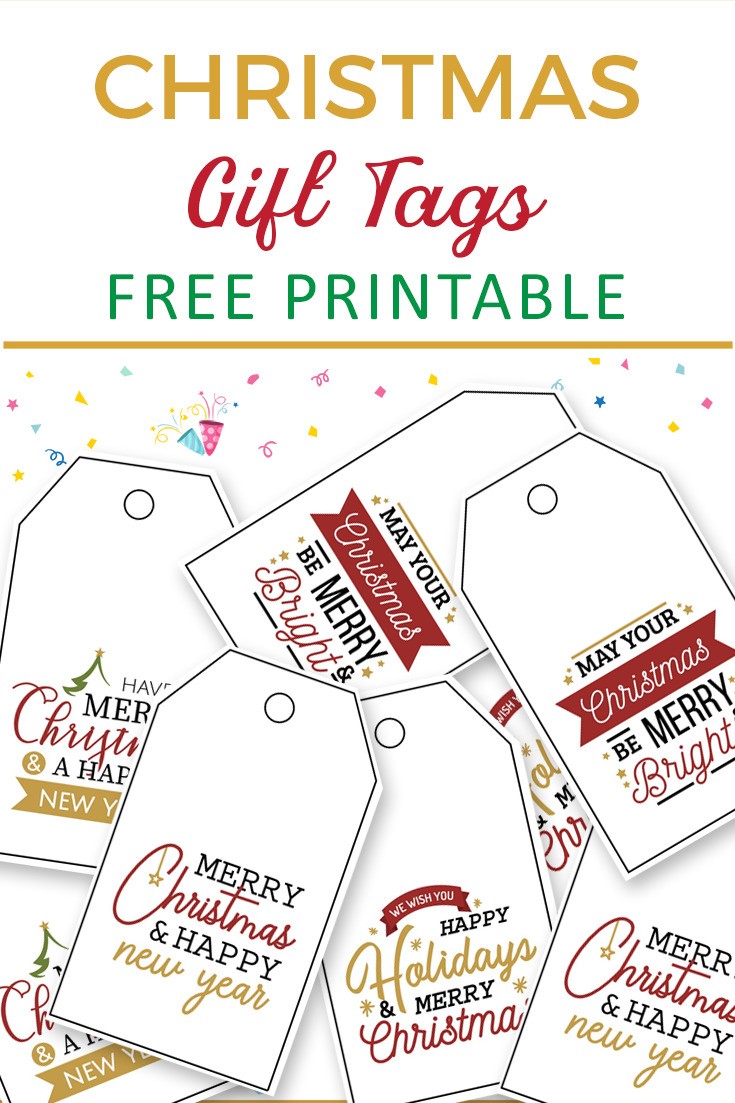 Note: CutePartyPrints.com printables are for personal use only. You cannot modify, resell or redistribute them. You cannot claim the design as your own.