Free Printable Graduation Gift Tags
These free printable Graduation Gift tags are perfect to jazz up your presents for that special graduate in your life. Simply download, print and make those gifts look pretty.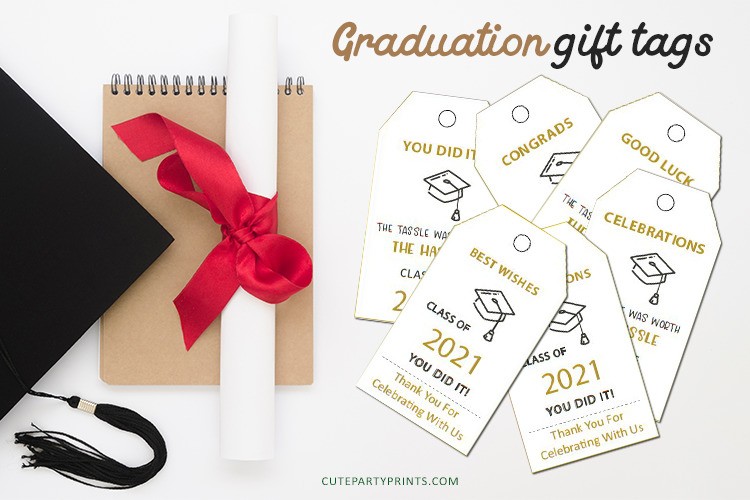 This post contains affiliate links and we will earn commission if you buy the products through those links. For more information, please read our disclosures here
Celebrating a special graduate in your life? If you are planning on gifting them something special, make sure to adorn your gift with these adorable free printable graduation gift tags.
Each of these cute gift tags convey a special message for your graduate. These come with wordings like "The Tassle was Worth the Hassle", "You Did it" or "So Proud of You".
Basically, you are set for more graduates in the coming years. You also won't be spending any money buying these from the store especially when you need only a few and you have to purchase the whole pack.
FREE PRINTABLE GRADUATION GIFT TAGS
When you download these gift tags, you will find a variety of different kinds. These Free printable graduation gift tags make your gifts extra special with different content on each of these.
Check out the stylish gift tags with many different designs to choose from.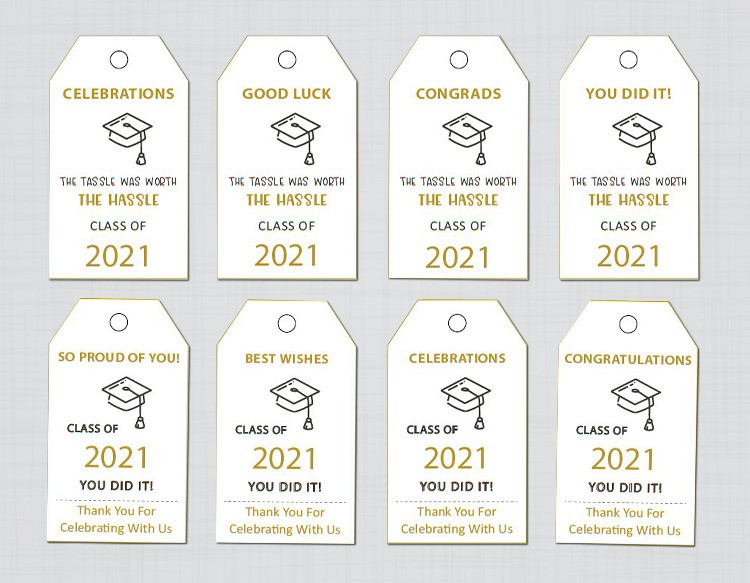 Best part is that you can edit the year of graduation. These currently are set to 2021. Next year, you can edit them out and make it 2022 or the year of your choice.
You can print these at home and cut along the trim lines.
Attach these gift tags to graduation treats or party favors for your party guests to say Thank you for celebrating this special occasion with you and your family.
Blue highlighted section displayed in this image is editable. You can edit the year of graduation and use these anytime.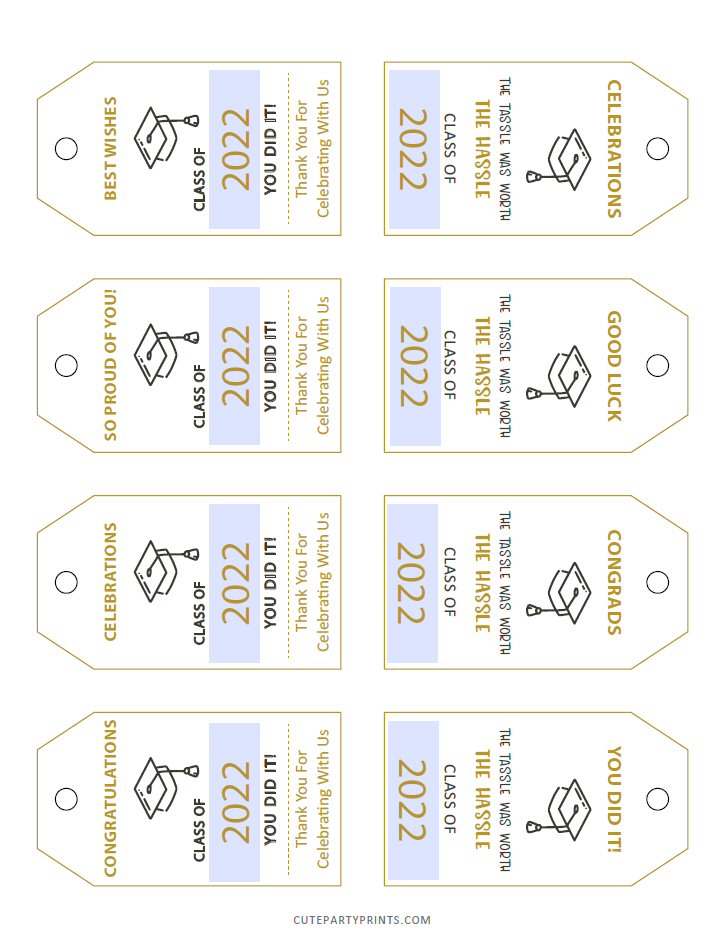 You can also attach these gift tags to your wrapped cookies, cupcake boxes or candy bags. These unique graduation gift tags are sure to add a personal touch to your gifts and graduation treats.
What's included in the package?
There is a total of 8 gift tags on a letter size paper. Print as many as you want for personal use only.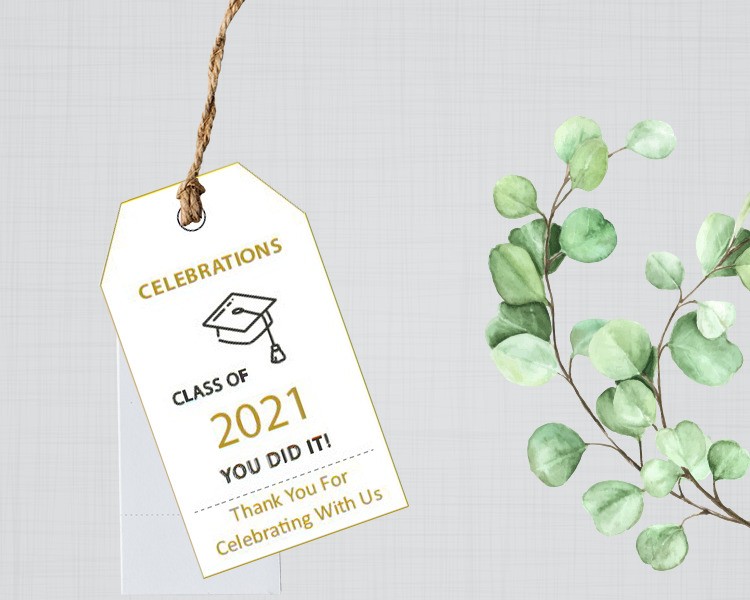 All you need is to download the printable gift tags, print and cut along the trim lines. Although you can print it out on any paper, thicker and heavier paper is recommended.
You can also print on regular weight paper, and glue it on the cardboard cut in the same shape as the gift tags.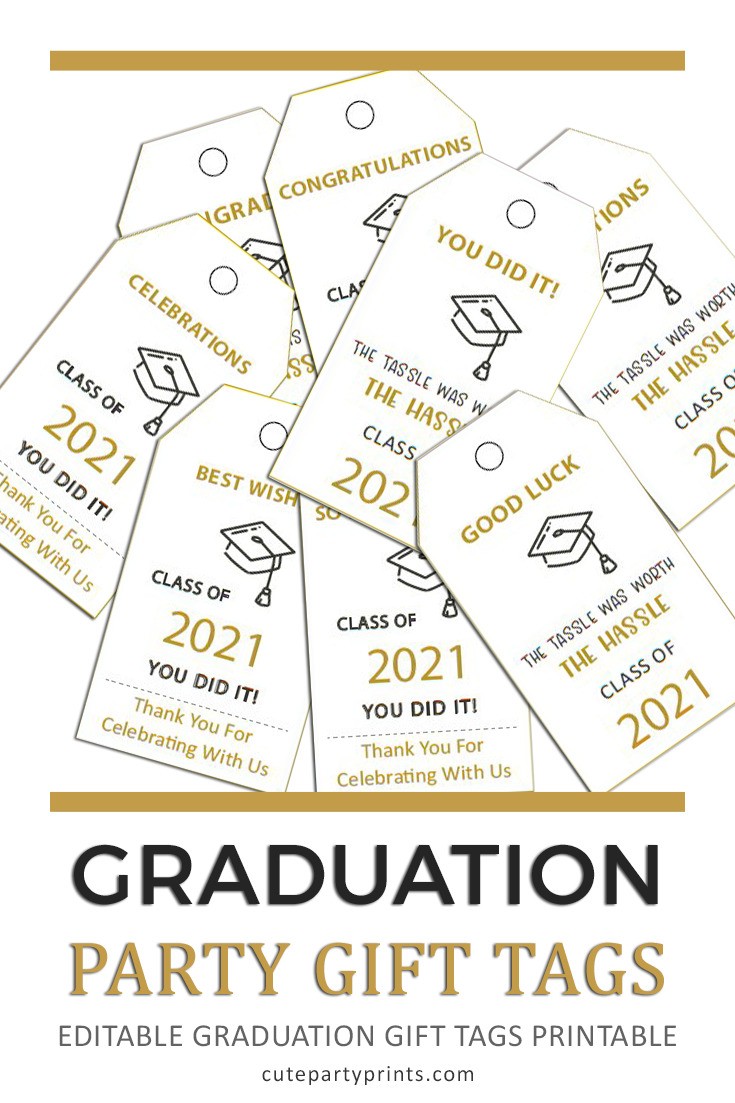 Once printed on heavier paper, or on regular weight paper with cardboard, punch a hole using a hole punch.
Take a baker's twine and put it through the punched hole, and wrap it around your gift.
And that's it. Your beautiful gift is adorned with the free printable Graduation Gift Tags.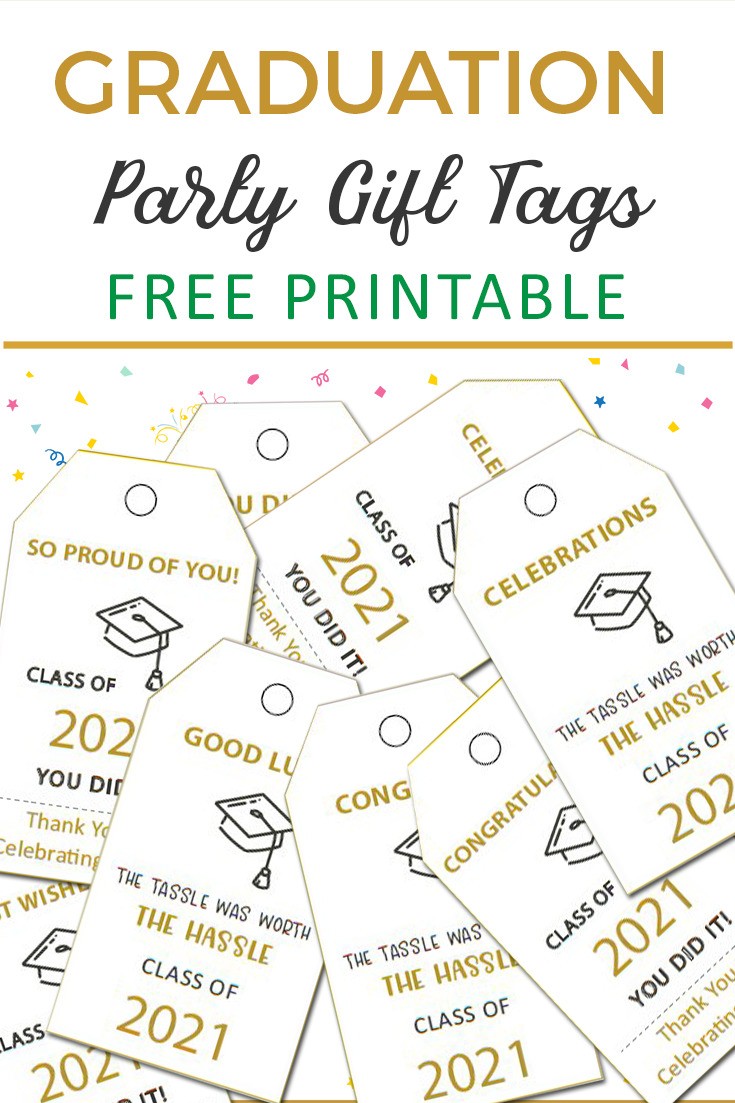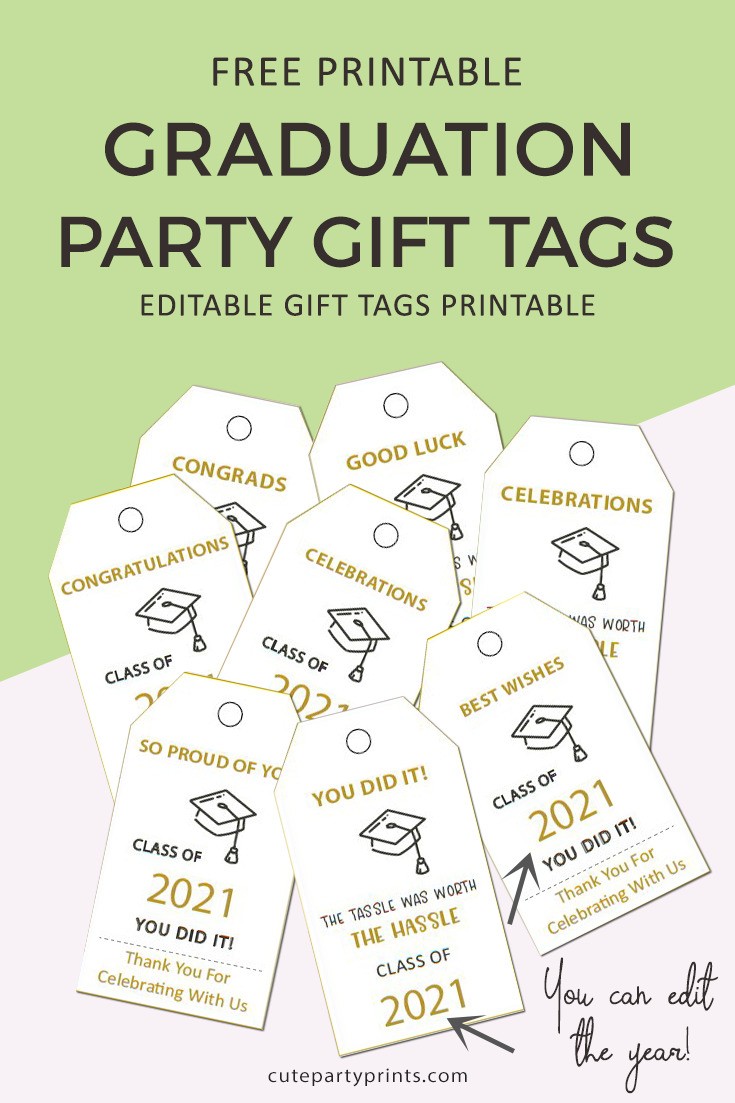 Note: CutePartyPrints.com printables are for personal use only. You cannot modify, resell or redistribute them. You cannot claim the design as your own.