Banner Maker
A free online banner maker tool to create your personalized bunting pennant banners, happy birthday signs, flag banners, triangle banners, party signs and more. You can personalize your banner with your own text, styles, designs, colors and fonts.
Title
Colors
Text Back Style
Refresh
Only the first letter will show in preview.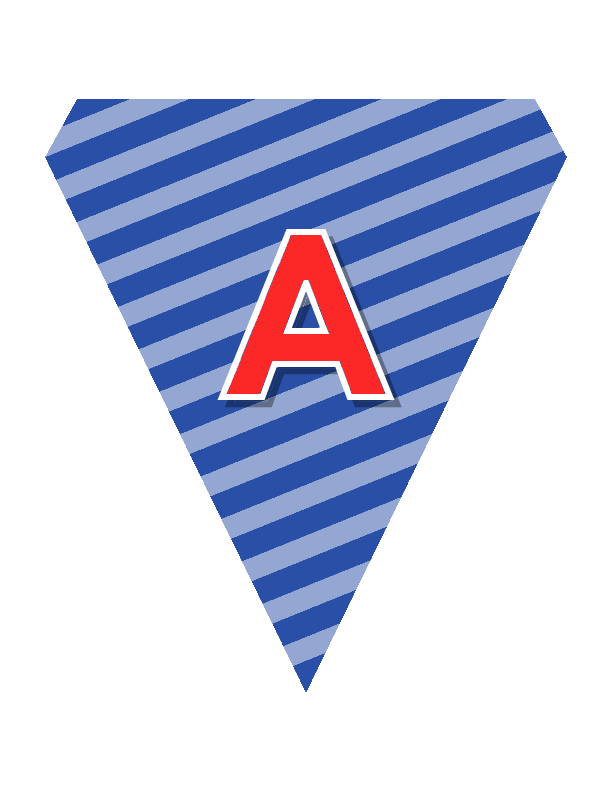 NOTE: Make sure to refresh the preview for changes to apply (if any).
Output:
The download PDF file will contain all the letters in Title field.
In progress - Please wait....
About Banner Maker
Are you planning a birthday party, or a New Year's Party?
Bunting Banners are one of the most popular decors used for such events. They make the event look festive and cheerful.
Free Printable Bunting Banner Creator Tool
You can create your own bunting banner with this Bunting Banner Creator Tool. This free, simple and easy tool lets you personalize your bunting banner. You can create the popular shapes like triangular or flag shaped banners, of the text color of your choice.
Where can I use these Bunting Banners?
You can personalize these bunting banners for the following events and more.
Birthday Party
New Year's Party
Christmas Party
Halloween Party
Baby Shower
Bridal Shower
Wedding Party
And any other party that you plan on hosting.
How do I make my Bunting Banner?
Follow these simple steps to create your own banners.
Personalized Title: Enter the name you want on your party banner (Write all the words in this space. For example, HAPPY BIRTHDAY JESSICA)
Text and Banner Color. Pick the color of your text and the background theme. The flexibility of picking your text color and theme background lets you color coordinate your banner theme with the rest of your event theme.
Font Style. Pick the fonts from the available style. Coordinate it with the rest of your theme as well.
Shape of bunting banner. You can pick the shape and pattern of your bunting banner from here. This amazing selection of so many shapes lets you pick your most favorite one.
. Decorate your Font. You can decorate your font even further by adding Stroke and / or Shadow to the text. Simply check the box besides "Add Stroke" and "Text Shadow" to add stroke and shadow to the text.
Click on "Refresh Preview" blue button.
Once created, download the PDF document.
Print, cut along the trim lines and display.