Nursery Rhyme Baby Shower Game
Download printable nursery rhyme baby shower game listing. For more similar games templates, browse our free printable library. Simply download and print them at home or office.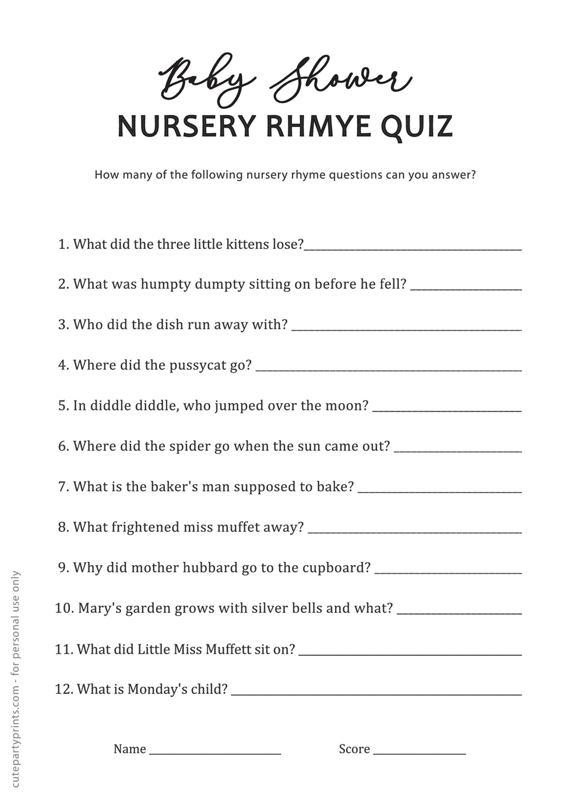 Free Printable Nursery Rhyme Baby Shower Game is the perfect addition to your nursery-themed baby shower party. Let's find out if your guests remember and complete their nursery rhymes.
Are you hosting a boy baby shower or girl baby shower? No worries! We've got different variations for you. You can download pink version for girl baby shower and blue version for boy baby shower.
If you are planning on hosting a gender neutral party or not planning on disclosing the gender of the baby, you can download this minimalist ink saver version.
How to play Nursery Rhyme Baby Shower Game?
You only need a few supplies to play this game, like Printable Nursery Rhyme Game Sheets, Pens or Pencils, and some Prizes.
Pass these printable game sheets and pens or pencils to your guests.
Set and start the timer when everyone is ready.
Ask them to complete these nursery rhymes as they remember.
Compare all the answers. The person with the most correct answers wins!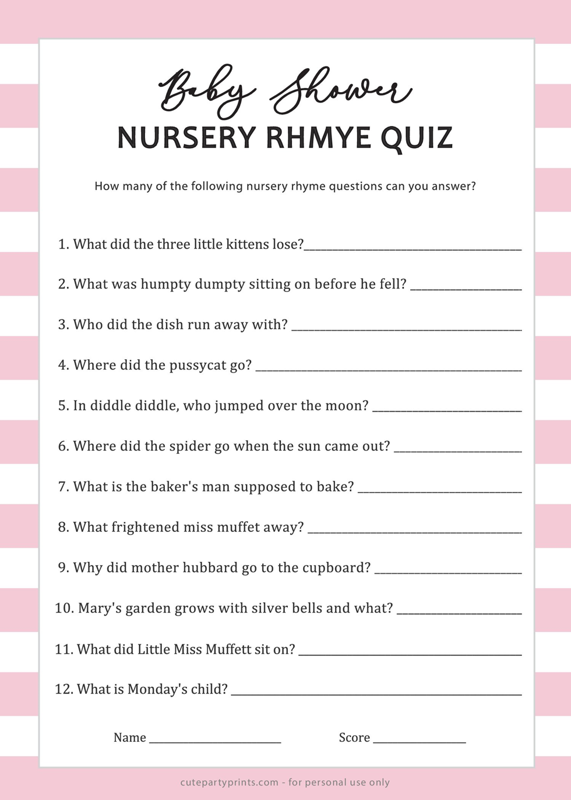 Finish the Nursery Rhyme Game (Pink)
This cute Finish the Nursery Rhyme Game in pink is perfect for a girl baby shower. Test your baby shower guests' skills if they remember these nursery rhymes. They have to write the answers to these nursery rhymes.
Print Download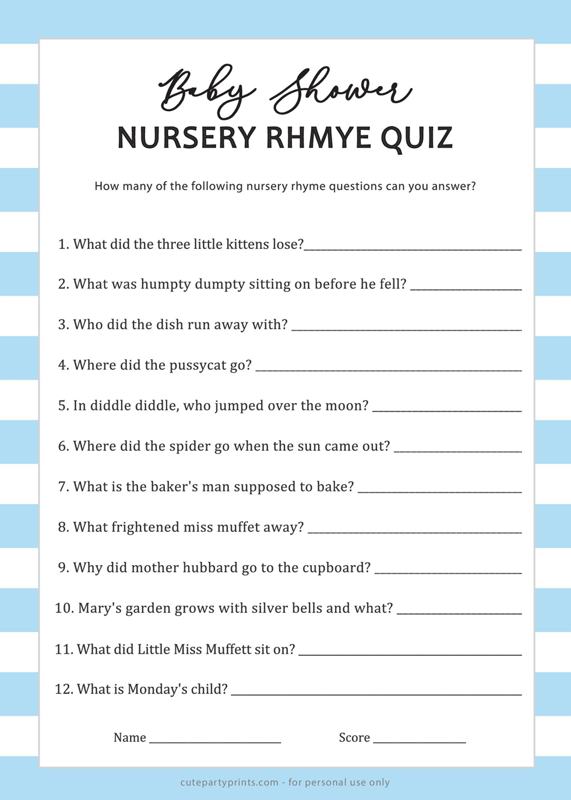 Baby Shower Nursery Rhyme Game (Blue)
Download these cute boy baby shower nursery rhyme game printable cards in blue. The finished size of these game cards is 5x7 inches so you can conveniently print at home on standard letter size paper.
Print Download
Nursery Rhyme Baby Shower Game Questions
You can print this baby shower game or make your own.
Here are some of the questions included in this printable game.
What did the little kittens lose?
What was humpty dumpty sitting on before he fell?
Who did the dish run away with?
Where did the pussycat go?
In diddle diddle, who jumped over the moon?
Where did the spider go when the sun came out?
What is the baker's man supposed to bake?
What frightened Miss Muffet away?
Why did the Mother Hubbard go to the cupboard?
Mary's garden grows with silver bells and what?
Nursery Rhyme Baby Shower Game is a fun and entertaining game that is sure to bring out the childish side of your guests. Make sure to get multiple prizes in case you have multiple winners!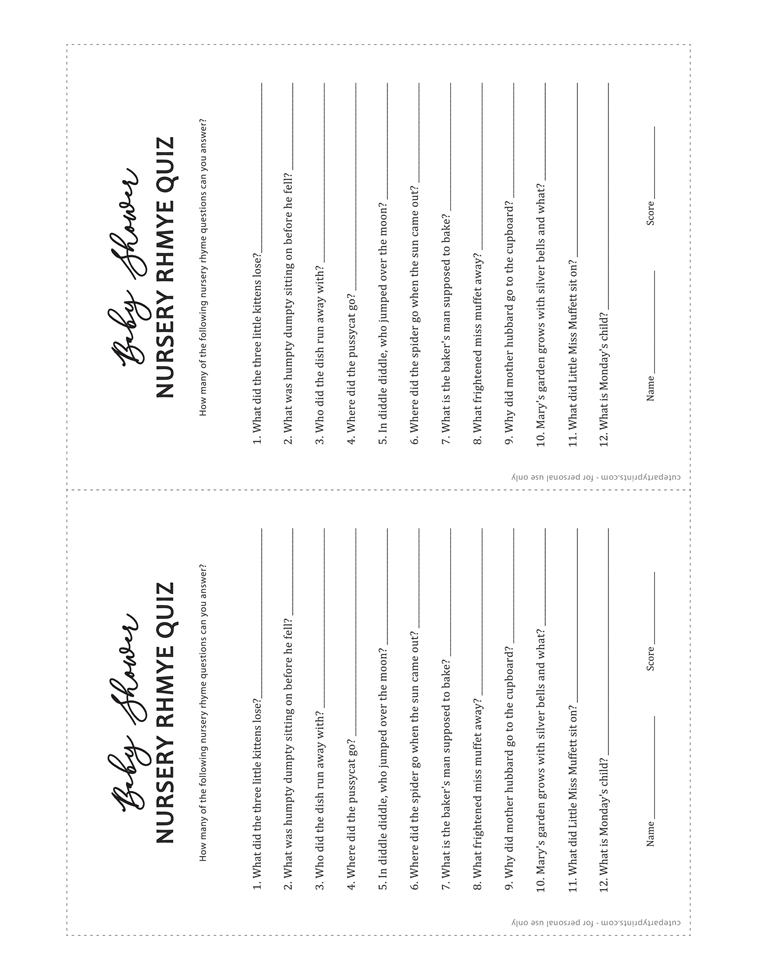 Nursery Rhyme Baby Shower Game