Candy Bar Match Game (Blue)
Download printable candy bar match game (blue) listing. For more similar games templates, browse our free printable library. Simply download and print them at home or office.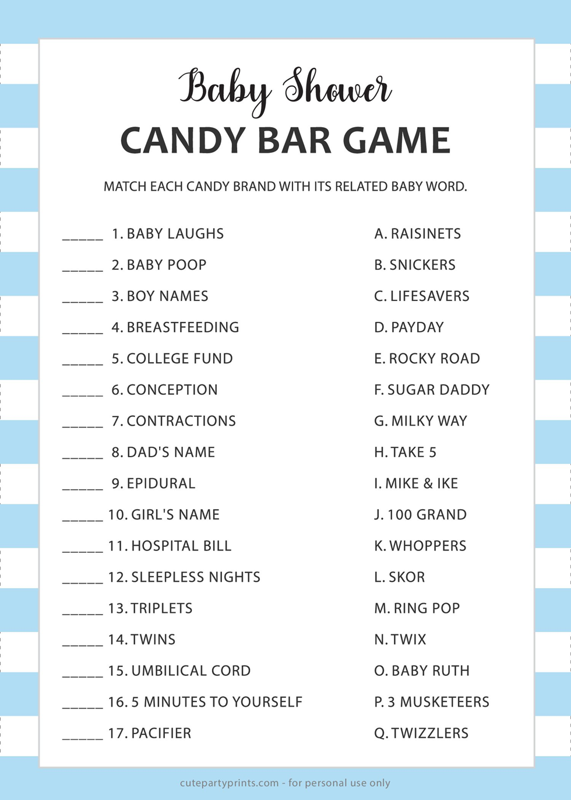 Hosting a baby shower can be a lot of work, but it's also a lot of fun. Games like the candy bar match game are a great way to get everyone excited and laughing.
The candy bar game is a classic hit at baby showers. It's super easy to play and can be enjoyed by everyone, especially those with a sweet tooth. You can make the game more challenging by setting a timer or adding a taste test element (if anyone guesses every chocolate correctly, they get to keep the candy bars). Make sure to award the winner a small prize.
Our printable game with a blue border is perfect for boy baby shower parties and is easy to download and print. We hope this game adds a sweet touch to your special day!
Candy Bar Match Game (Blue)