Printable Mother's Day Gift Tags are the perfect way to show your mother how much you care. They are easy to download and print, so they'll always feel special for her. They're perfect for Mother's Day or her birthday!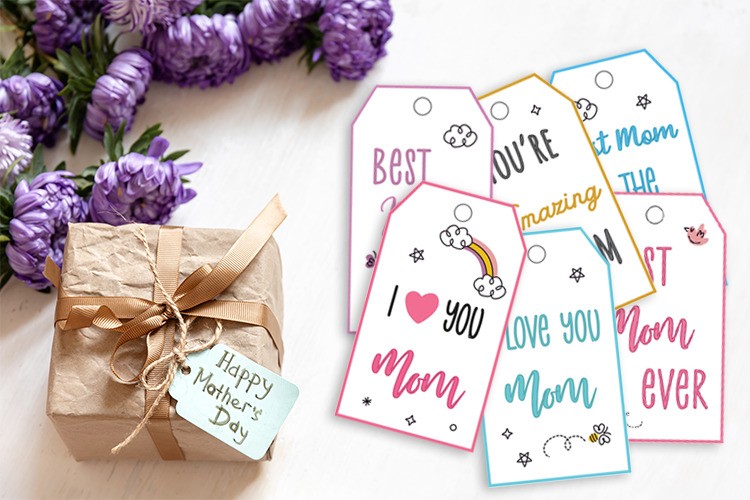 On mothers day we celebrate mothers and mothers-to-be. If you are looking for unique ideas for your mom, handmade gifts make for some of the best and popular ones.
Make your gift extra special with custom mother's day gift tags that you can print at home. You can use these cute gift tags printables to add a personal touch to any gifts you are giving. Download these for FREE.
For best results, print these on thick cardstock paper. The finished size of each gift tag is 2×3.5 inches. These 8 gift tags will print on letter-size paper.
FREE PRINTABLE MOTHER'S DAY GIFT TAGS
Mother's Day is a special occasion for a reason. We have so many women to honor in our lives – mom, grandma, sister, sister-in-law, girlfriends.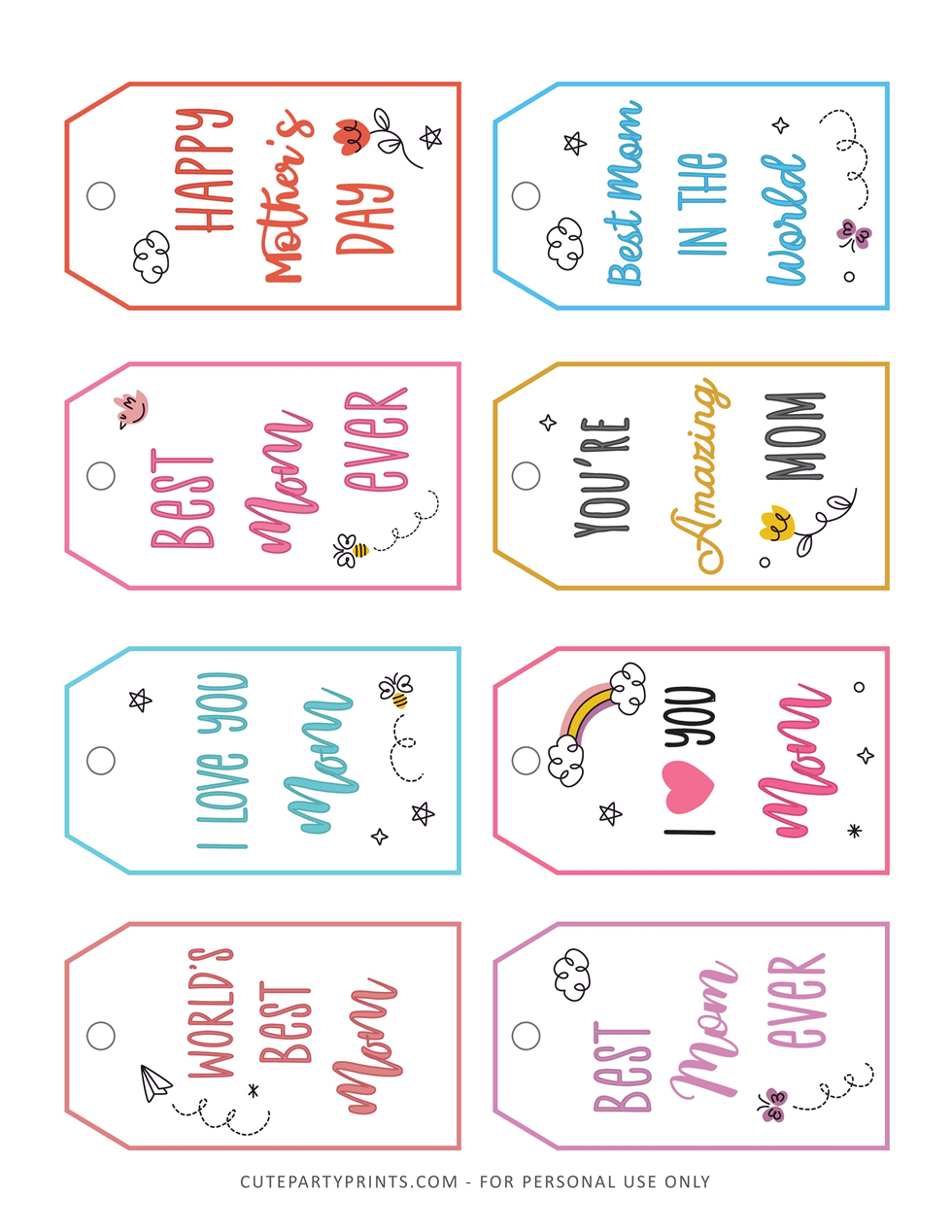 These gift tags are designed to go with a variety of different gifts – homemade or store-bought.
Gifts in a Jar
Homemade Food gifts are very popular, especially gifts in a jar. Mason jar gifts are easy to make and perfect for last-minute gift ideas. Here's an idea for a homemade gift – Cranberry granola in a jar. This one is easy to put together.
All you have to do is, put a delicious snack in a glass jar. Tie with some baker's twine, with one of these gifts tags and you a have gift in a jar ready for your loved ones.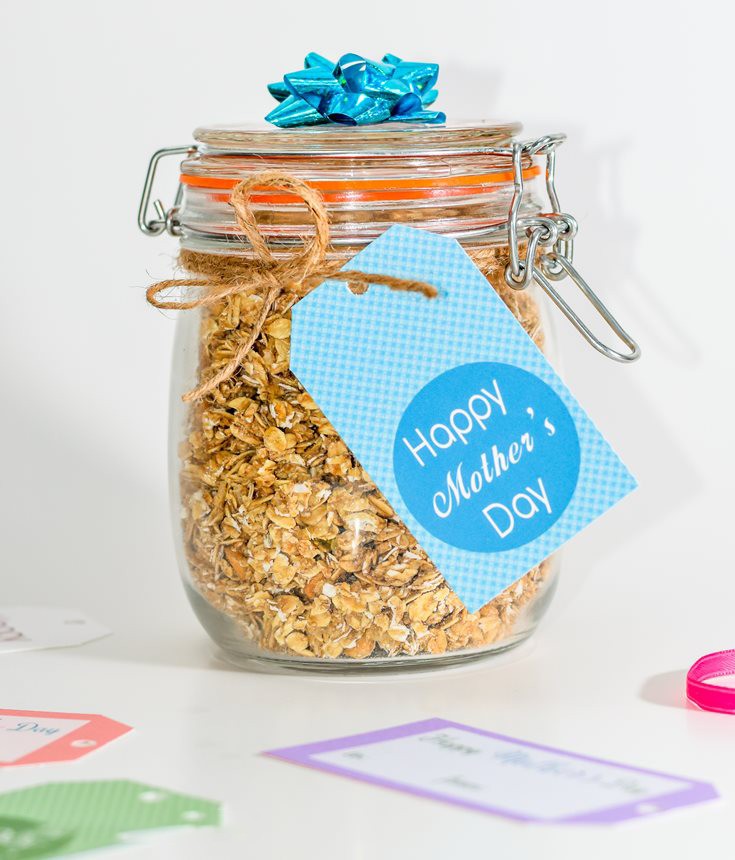 Chocolates go so well with special occasions. To make a cute little gift, fill a party bag with red, pink, and white chocolate. Tied pink ribbon on top with one of the gift tags.
Kids will have a great time helping put these gifts together. They can help with wrapping and packing these gifts.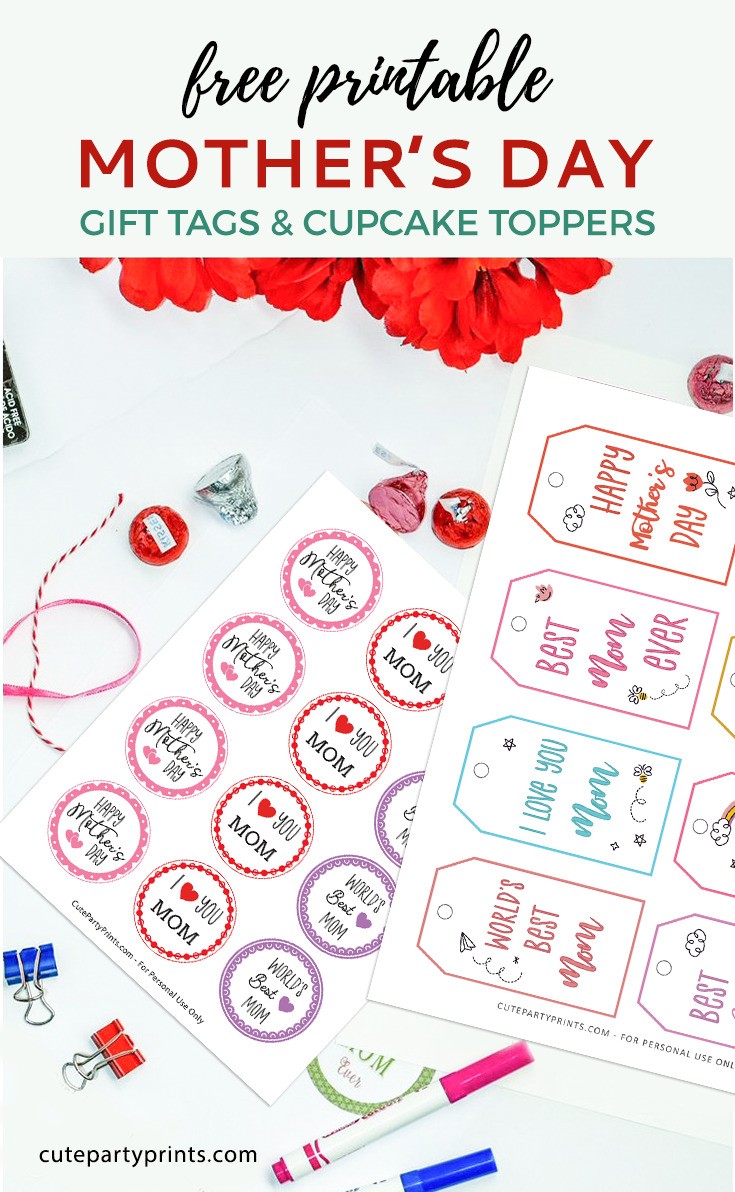 You can print out some extras so you can share these gift tags with their cousins, family, and friends. They will enjoy making these cute diy gifts for Mother's Day!