Make your mother feel special this Mother's Day with these cute Mother's Day cupcake toppers. Just download, print, and decorate your cupcakes with them. What a great way to show her how much she means to you!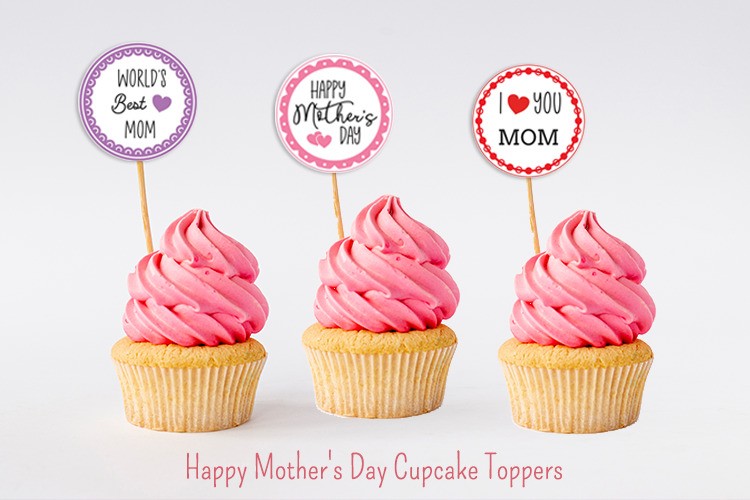 This post contains affiliate links and we will earn commission if you buy the products through those links. For more information, please read our disclosures here
Are you looking for unique ideas to make your mom feel special this Mother's Day?
Make your mom feel loved this year with these beautiful free printable Mother's Day cupcake toppers. They are perfect for Mother's Day or even your mom's birthday.
They look great on top of any kind of cake or cupcakes. The best part is that they are super easy to use. All you have to do is download, print, cut out and stick them onto toothpicks!
They come in 12 different designs that look amazing on top of the cupcakes. All you need is a printer and some paper, then just download them.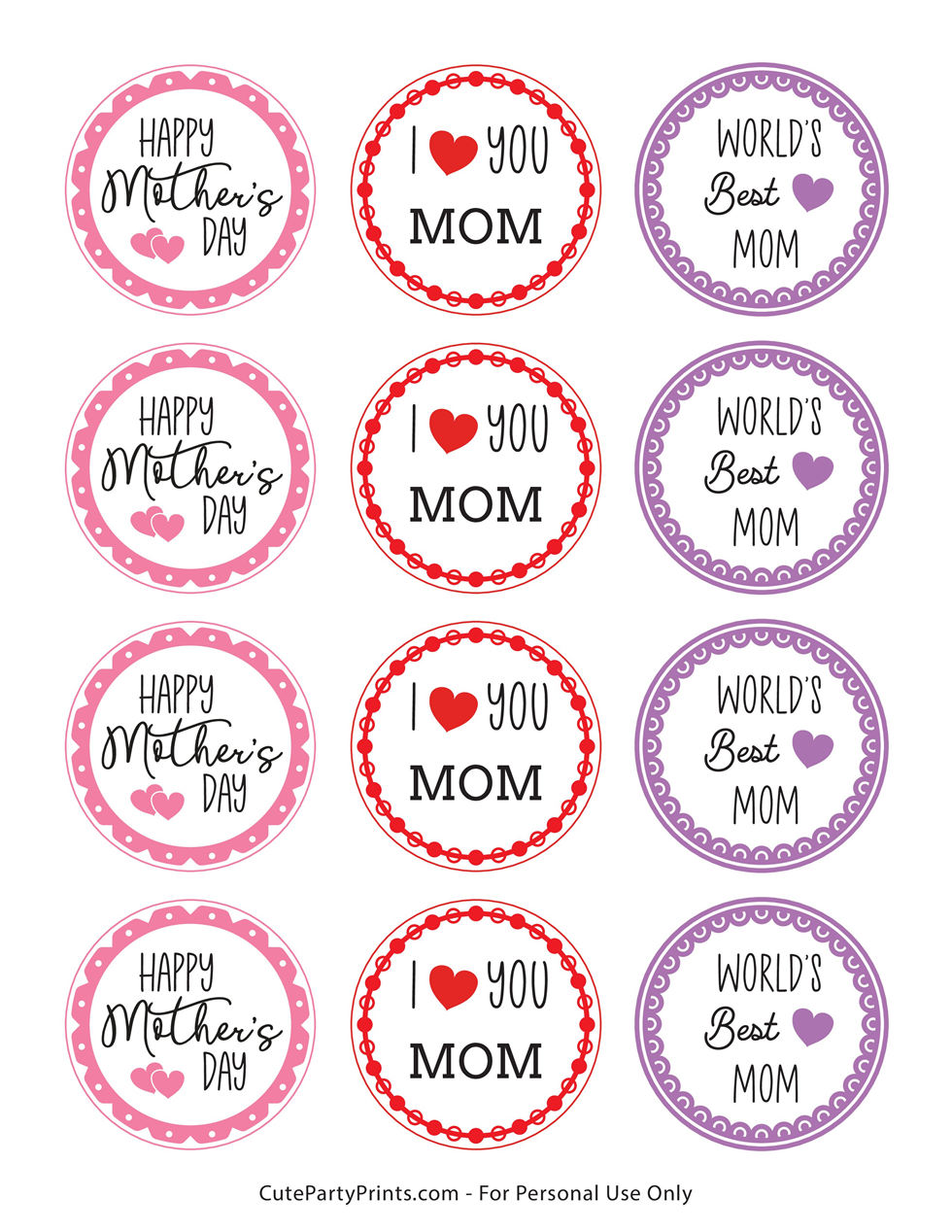 You can print these at home or at your local print store.
Mother's Day Cupcake Toppers Free Printables
These cupcake toppers are great to personalize homemade or store bought cupcakes. Handmade gifts are always thoughtful and make the recipient feel so special.
You can use your favorite cupcake with these toppers.
To make the cupcake toppers, you need FREE cupcake toppers printables, scissors, toothpicks, glue. Print out the template and cut out the circles with scissors. Since they are double-sided so make sure to print multiple copies. Put glue on the blank side of the cut-out circle.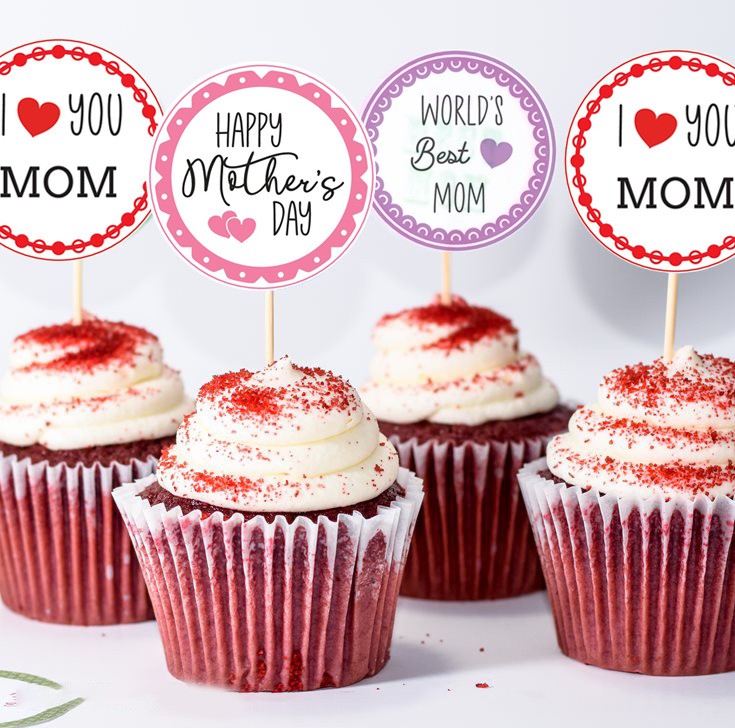 Place toothpick on that glued side. Take another circle, align it with the first one, and place it on top. Press firmly around the area of the circle around the toothpick to make sure that the two circles are glued nicely with the toothpick firmly placed. Stick this topper into cupcake icing. That's it. So easy, yet so cute!
Kids will have a great time helping put these handmade gifts together. They can help glue the sticks and sticking in the cupcakes. You can print out some extras so you can share these cupcake toppers with their cousins, friends etc. Little ones are sure to have fun making these cute handmade gifts for Mother's Day!