Happy Birthday Gift Tags Free Printable
Free Printable Happy Birthday Gift Tags make beautifully wrapped gifts extra special. These bright and colorful gift tags are perfect to go with a birthday gift.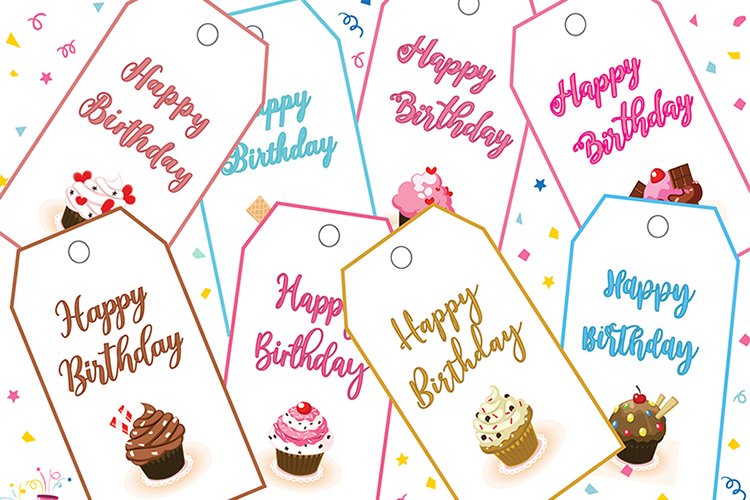 This post contains affiliate links and we will earn commission if you buy the products through those links. For more information, please read our disclosures here
Printable gift tags can add a touch of personalization and excitement to any present. Plus, they're really easy to make. All you need is some paper, a printer, and a few minutes to spare.
Birthdays are always so special, especially for little kids. Whether they like to celebrate with a huge crowd or a small number of people, gifts are something they always look forward to.
And when you're the one who is shopping for one, you need to make sure that you get the one they are sure to like. You pay attention to every fine little detail but tend to leave the wrapping and gift tags part till the last moment.
Wrapping paper and gift tags are the most forgotten accessories that always make for an extra round to the store. And let's be honest, things like gift bags, wrapping paper, and gift tags cost can add up. That's why you need these cute Happy Birthday Gift Tags Printable in your life.
These cupcake-themed gift tags are sized 2×3.5 inch, and print 8 per letter size paper.
Free Printable Birthday Gift Tags
Celebrate a special birthday with these printable gift tags!
These are the perfect way to add a personalized touch to any wrapped gift. They're easy and fun to make. All you have to do is download them, print them out on card stock paper, and cut them around the edges. Then punch a hole in one of the corners and attach it with ribbon or string. It's that simple!
There are 8 different designs, and each comes in a different color. So there's something for everyone on your list. These bright and colorful birthday gift tags only take a few minutes to put together. These will look great on any paper, but for best results print on heavy cardstock paper. Kraft paper should work as well.
You can even personalize them with names or messages of your choice, making each one unique and memorable. Printable file is in PDF format but you can convert it onto jpg format by using this File Format Converter tool. Once converted to jpg, you can use software like Canva to edit the cards before printing. It's that easy to customize these gift tags before printing.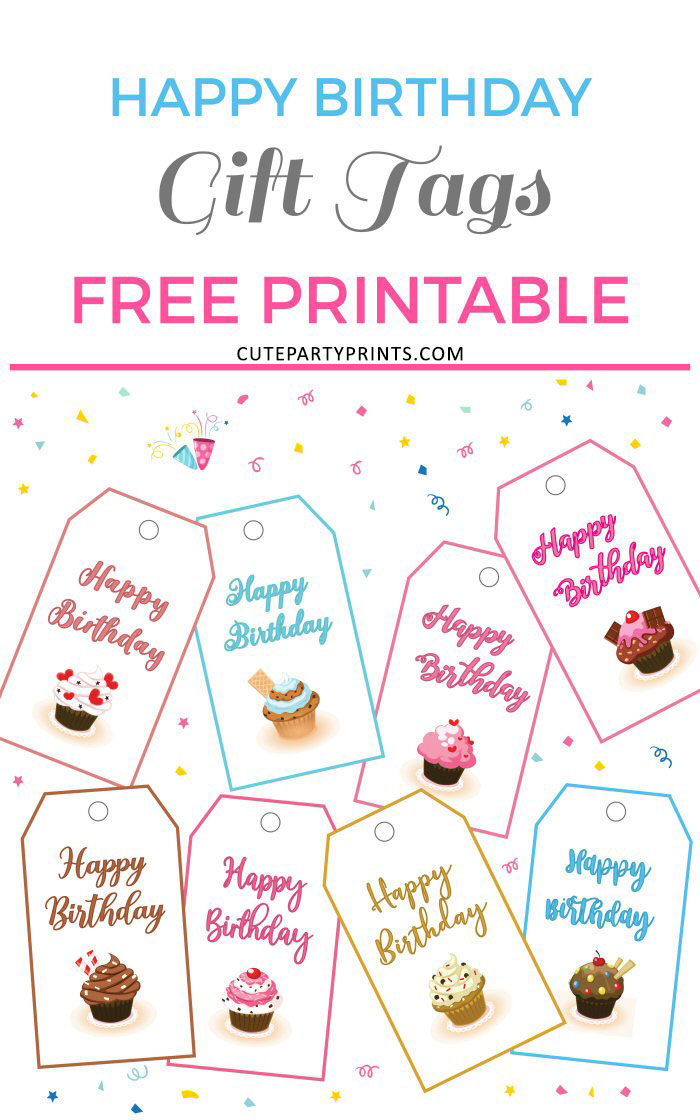 No matter what occasion it is, you can add personalized gift tags like these Easter Gift Tags, Father's Day Gift Tags, Graduation Gift Tags, Christmas gift tags, they always the gifts more special.
These happy birthday gift tags printables are for personal use only. You can print as many copies as you want for personal use. Altering them in any way or redistributing them for commercial purposes is not allowed.