Pink Baby Alphabet Game
Download free printable Pink Baby Alphabet Game. For more similar Games templates, browse our free printable library. Simply download and print them at home or office.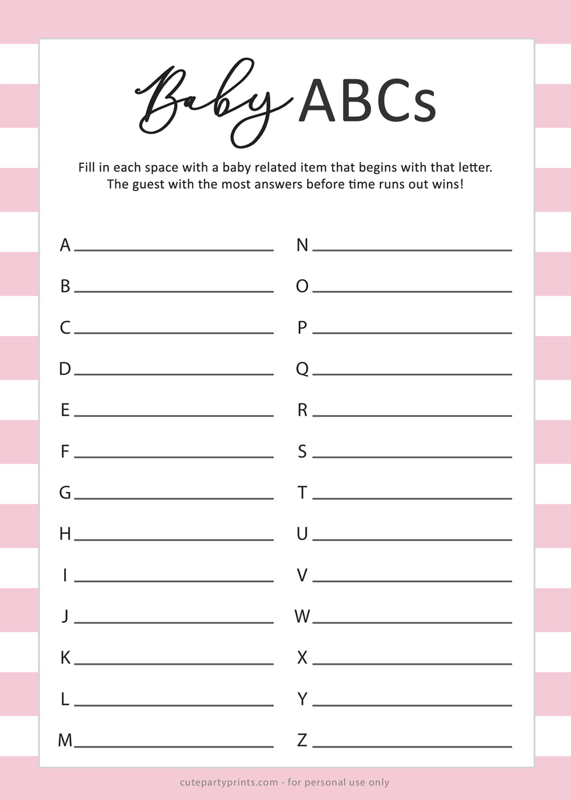 Pink Baby Alphabet Game is a perfect way to get everyone involved in participating in baby shower games. It's simple, easy, and fun!
Print out the sheets and give them to your guests. The person with the most correct answers wins! Add a timer to make it more exciting. Whoever gets the most answers before the time runs out wins the game.
This game is perfect for girl baby shower. Guests are sure to enjoy putting their thinking caps on and writing down the baby-related items from A - Z alphabets.