Bridal Shower Bingo Free Printable
Download printable bridal shower bingo free printable listing. For more similar bingo templates, browse our free printable library. Simply download and print them at home or office.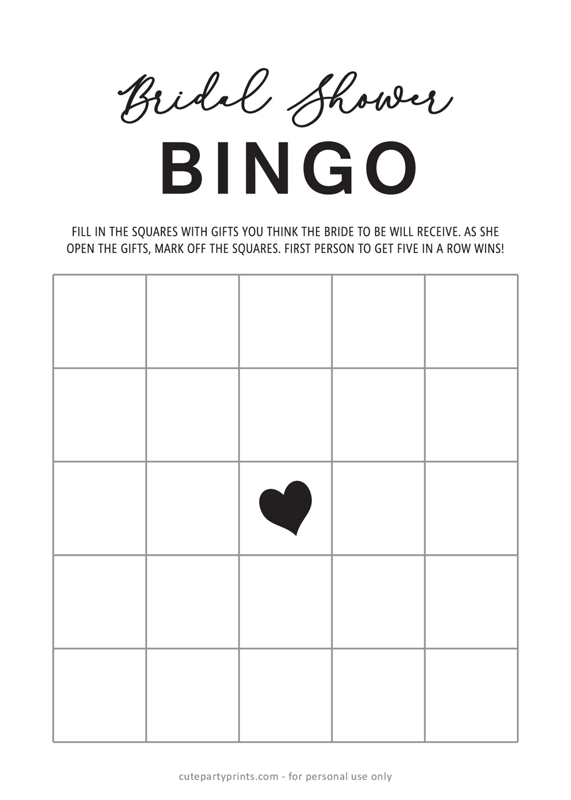 Bridal Shower Bingo is one of the most popular bridal shower games that your guest are sure to enjoy. It is especially great to play when the bride-to-be will be opening her gifts.
You can keep the guests entertained by asking them to write the gifts they think the bride to be will receive in these printable bridal bingo cards.
To play this game, you will need:
Printable Bridal Shower Bingo Cards for each guest
Pens or Pencils
Prize (Get more in case you have multiple winners)
How to play Bridal Shower Bingo?
Before the bride to start opening her gifts, distribute printed bridal bingo cards among your guests.
Have them write the gifts they think the bride-to-be will receive.
When they are done writing the gifts, ask the bride to start opening the gifts.
When the bride opens a gift that the players have written in their cards, they can cross out that square.
Repeat this process until someone crosses five squares in a row (including free space in the center) - vertical,y horizontally and diagonally.
They can yell BINGO and win the game.
There may be multiple winners in this game. Make sure to get prizes for all the winners to keep the game exciting.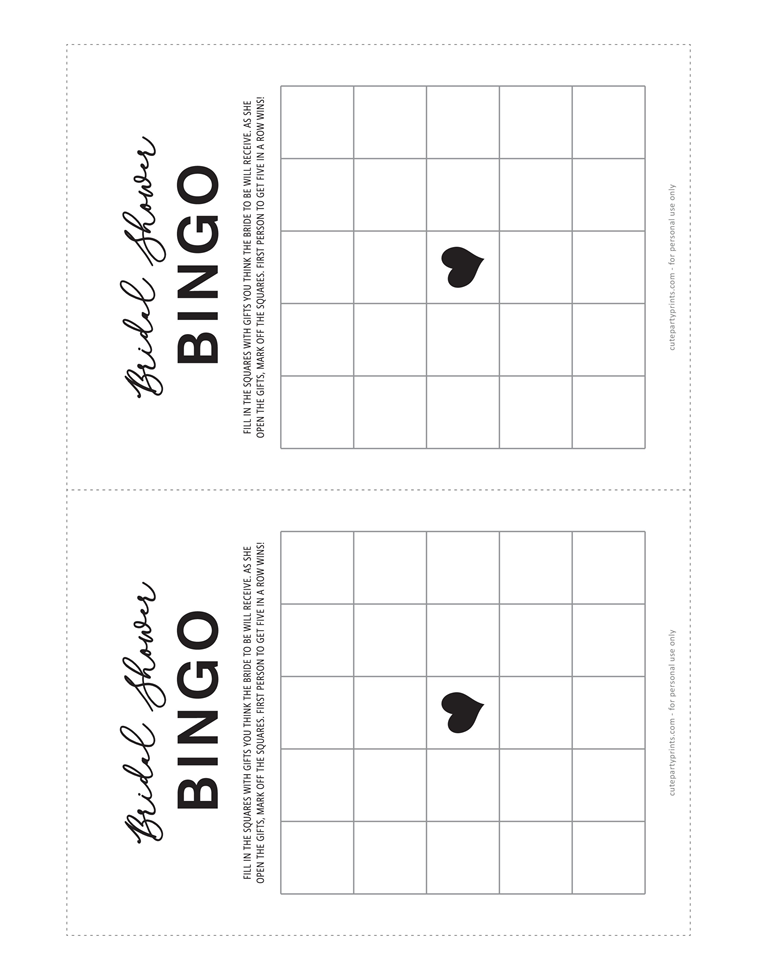 Prefilled Bridal Shower Bingo
When you use blank bingo cards, chances are your guests will have to come up with gift ideas all by themselves. They may sometimes spend too much time thinking about the gift items, or may not be able to fill all the squares.
To save them and yourself time and hassle, you can use prefilled bingo cards. These cards come with prefilled gift items and a calling sheet. Guests just have to cross out the items called out from the calling sheet. Much much easier than the blank version of the bingo game.
Here's a version of Prefilled Bridal Bingo that you can use.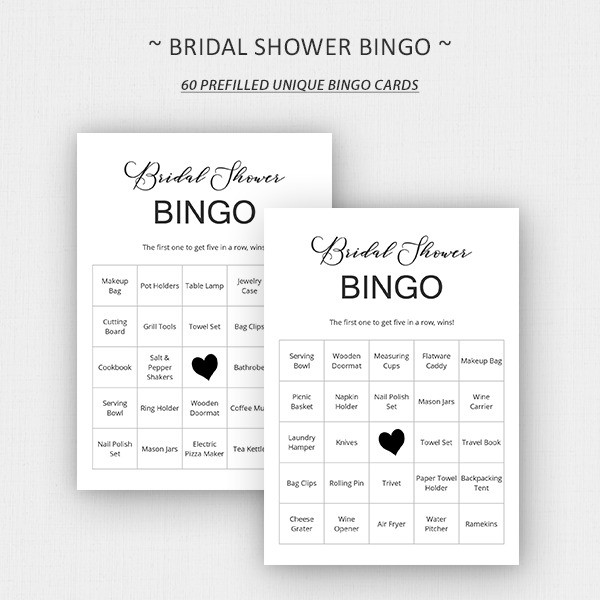 It is an entertaining and fun way to celebrate this special day with your friends and family.
Bridal Shower Bingo Free Printable