Baby Names List
Download printable baby names list listing. For more similar games templates, browse our free printable library. Simply download and print them at home or office.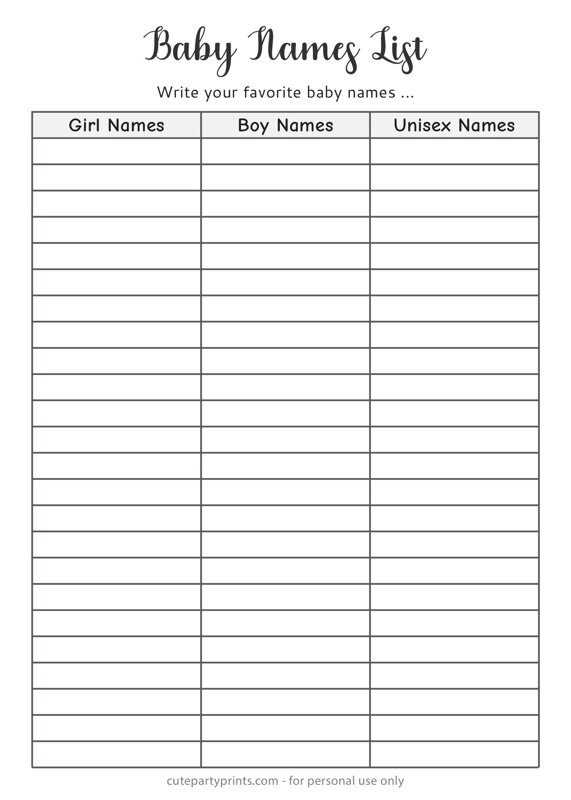 With our free printable baby names list, you can add a fun and meaningful activity for your guests. It's a great way to gather name ideas and provide a keepsake for the parents-to-be.
Remember to consider all the factors when choosing a baby name, and don't be afraid to get creative with your inspiration. We hope our baby names list adds some excitement to your baby shower party and helps you choose the perfect name for your little one.
A baby names list not only provides a fun activity for the guests, but it's also a great way for the parents-to-be to gather name ideas. They can then go through the list and choose their favorites. A baby names list can also help avoid arguments between parents on what name to choose, as they can simply go through the suggestions and narrow down their choices.
These printable cards are 5x7 inches and can be printed two per letter size paper. Simply download and print out as many cards as you need, distribute them to guests, and let them do the rest.