Free Printable Pregnancy Journal
Download printable free printable pregnancy journal listing. For more similar baby shower templates, browse our free printable library. Simply download and print them at home or office.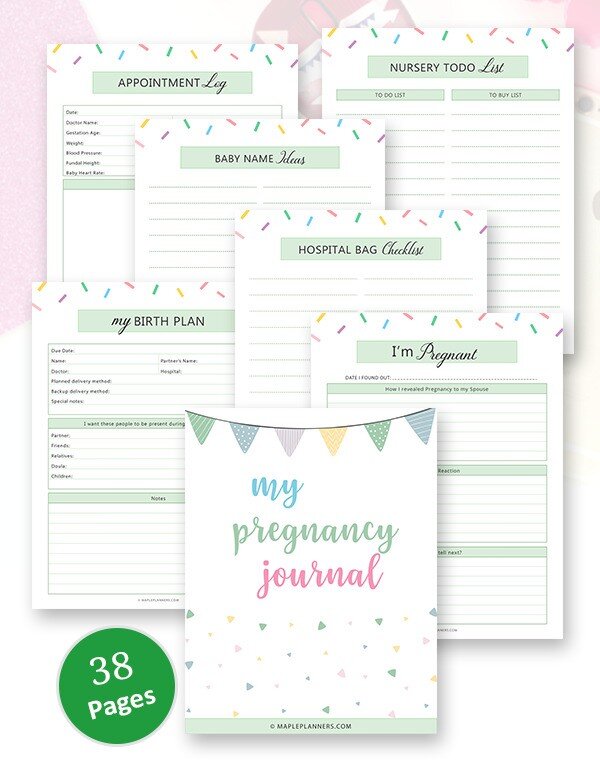 Keep track of your pregnancy milestones, memories and photos with this free printable pregnancy journal. Weekly Planner and Monthly Planner help you to plan ahead of time.
It's simple and easy-to-use. You can use it for the duration of your pregnancy or even after your baby is born! Just print out the pages you need when you need them, fill in the blanks with all your information and enjoy!
Record important dates like doctor appointments, ultrasounds. Keep track of weight gain/loss, cravings, and aversions. You can also take notes on what to pack in a hospital bag;
Want more?
Check out premium My Pregnancy Journal Printable Bundle.
This premium planner is perfect for you if you wish to record moments during your most precious time. There are dated weekly planners and weekly meal planners starting from Week 4 to Week 40.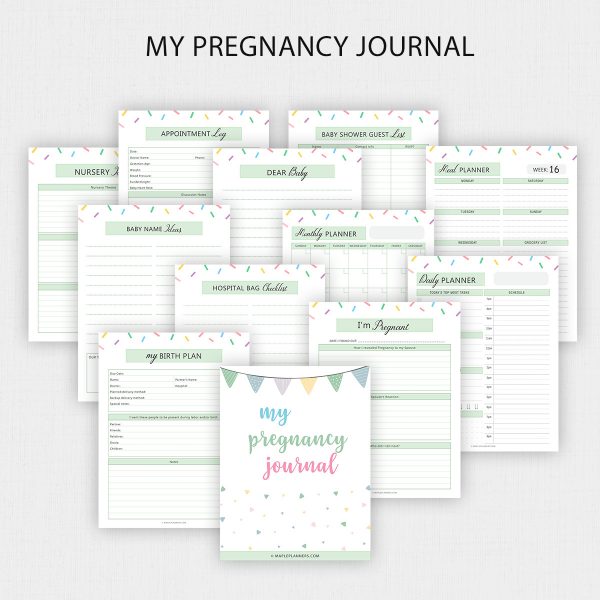 You can use the journaling pages to journal or add your belly pics, or picture(s) of yourself.
Get the nursery ready for your little bundle of joy by making a list of things to do and things to buy. Prepare for baby shower with detailed pages about baby shower guest list, registry wish list. Even record your best memories from your baby shower.
There is so much more!
My Pregnancy Journal will be an awesome addition to your things to do while pregnant. A perfect keepsake for years to come.
This also makes an awesome pregnancy gift, a baby book or to gift during pregnancy announcement.
Free Printable Pregnancy Journal